b-side has a year-round programme of projects and events.
Get a head's up on the latest information and sign up for our regular (but not too much!)  enews HERE or follow us on social media – all links at the top of this page.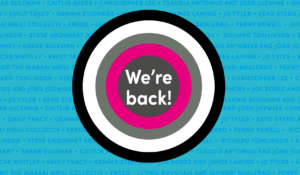 Royal Manor Theatre, Royal Manor Theatre, 138A Fortuneswell, Portland DT5 1LT, UK
Easton Gardens, Easton Square, Easton, Portland DT5 1BY, UK
No event found!
Explore All B-Side Events