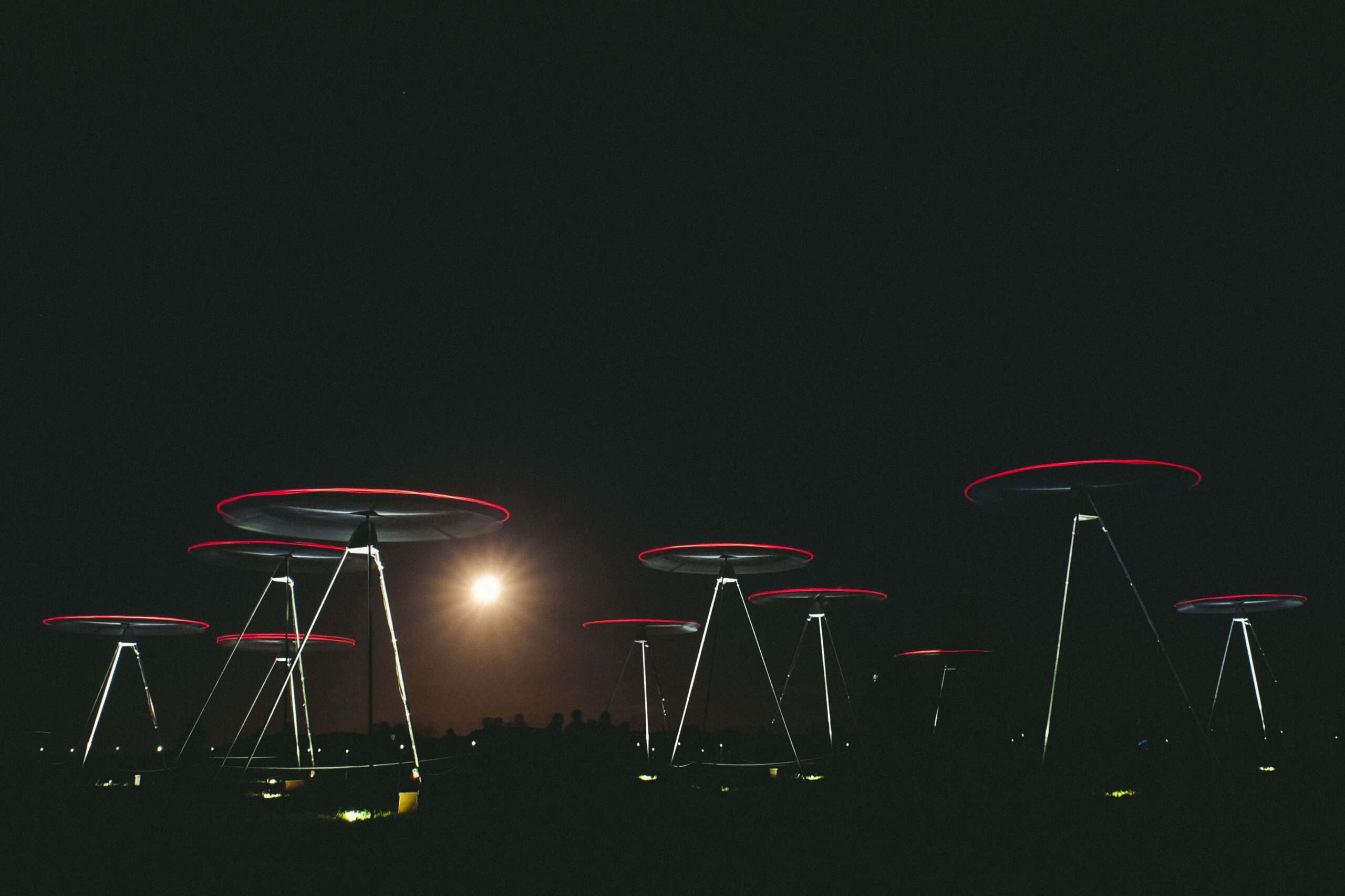 <! HIDE CONTENT ON MEC EVENT PAGE div class="mec-event-content"> <! /div>
Chorus is an uplifting and mesmerising installation made up of giant kinetic sculptures that emit hypnotic sounds. Beautiful orbits of light will be…
Chorus is an uplifting and mesmerising installation made up of giant kinetic sculptures that emit hypnotic sounds. Beautiful orbits of light will be traced in the sky as large metallic arms whirl above you emitting precisely tuned musical pitches creating a pulsating, harmonic drone, singing out a hypnotic siren call to all those present.
Join us at dusk, overlooking the stunning Portland causeway looking towards the lights of Weymouth and experience this large sound and light installation.
You can also see Chorus on 17 & 18 September between 2-9pm at Weymouth Pavilion forecourt.
Chorus is co-presented with Activate as part of Inside Out Dorset Festival. Funded by Arts Council England and We Are Weymouth part of Coasters touring project. Core funded by Dorset County Council and Borough of Poole.
New Ground Viewpoint
Portland
DT5 1LQ
Map and Directions