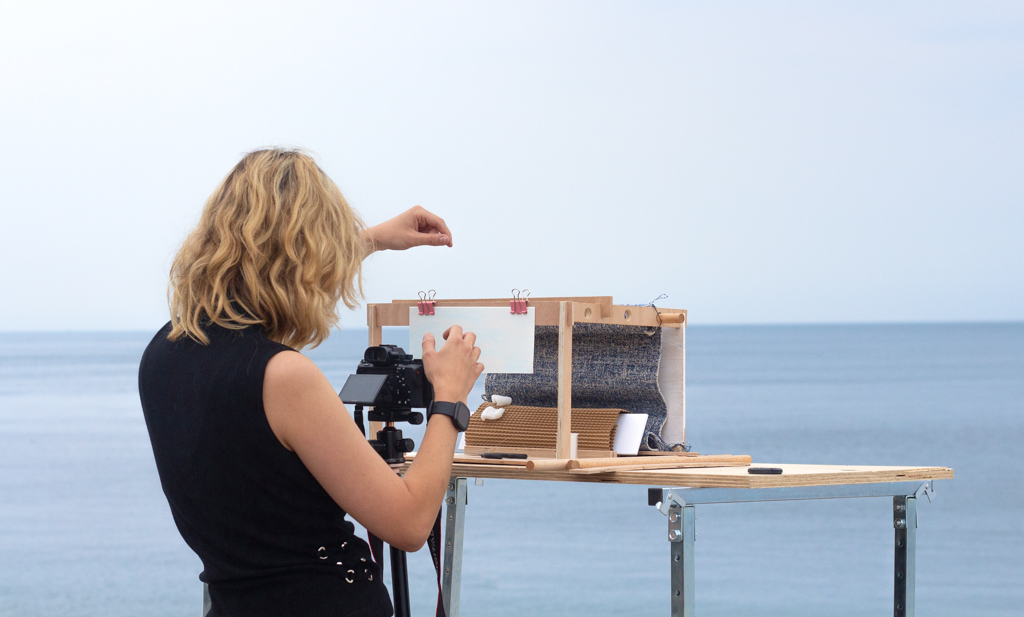 Schedule
Thurs 08 to Sat 10
Sun 11 Sept
<! HIDE CONTENT ON MEC EVENT PAGE div class="mec-event-content"> <! /div>
10 Abstract Landscape Video Paintings based on landscapes across Portland.
Gemma has replicated various sites around Portland using a portable wooden toy theatre as her easel to recreate the landscape. However, instead of using paint she inserts props into the toy theatre replicating an abstract version of the scene.
Originally recorded in a toy theatre, The Abstract Landscape Video Paintings will be screened on a loop at a large-scale creating intimacy and irony. The viewer can come and go as they wish as there is no beginning or end, like a painting.
Look closely – do you see anything in common with the Portland Landscape?
Live performances:
Thurs 11 -11.45am, Fri 1-1.45pm, Sat 3.30 – 4.15pm, Sun 12 – 12.45pm
Gemma Stephens is an emerging artist part of b-side New Artists Programme working with artist mentor Tim Spooner.
Map and Directions