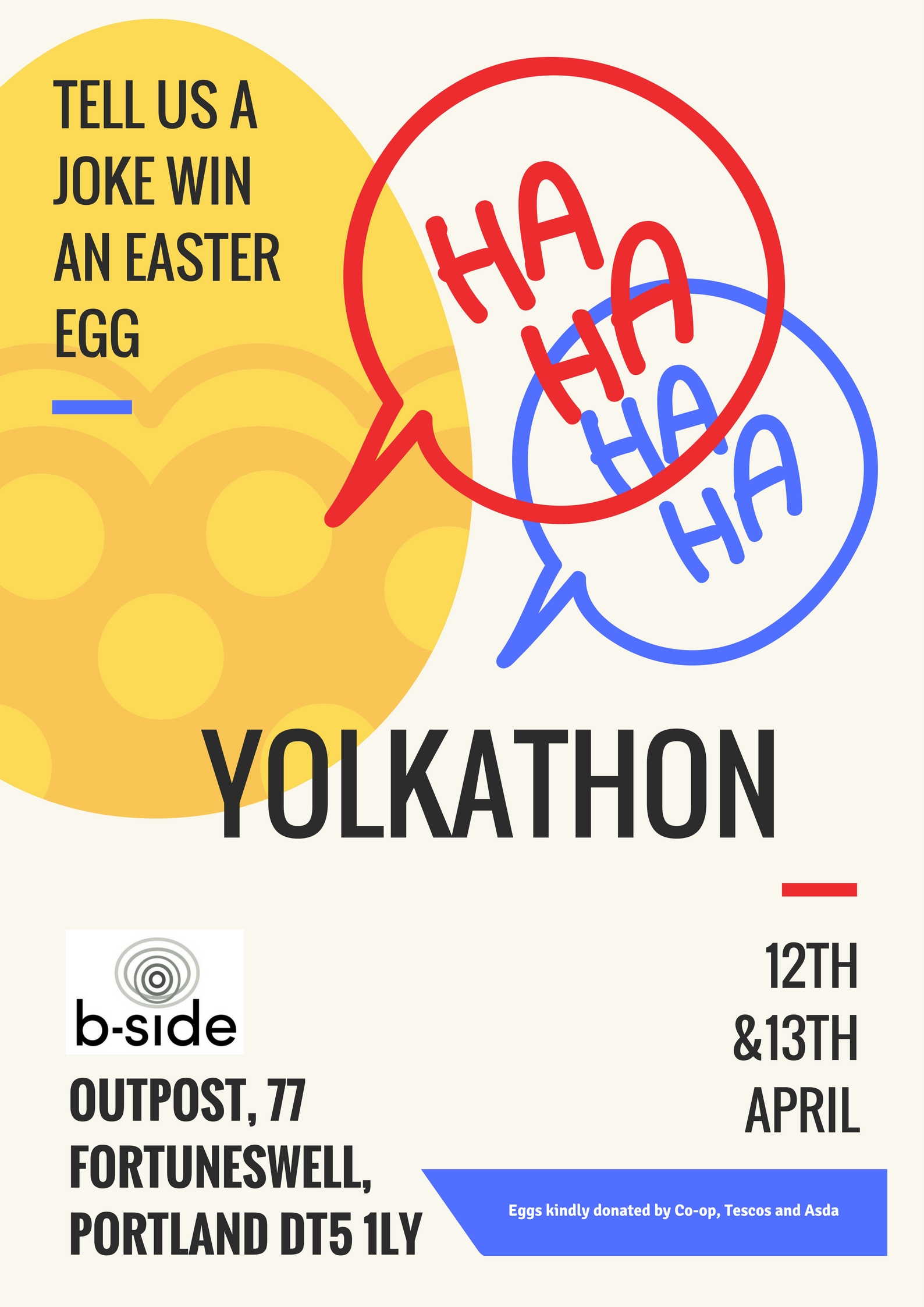 <! HIDE CONTENT ON MEC EVENT PAGE div class="mec-event-content"> <! /div>
YOU'VE GOT TO BE YOLKING... creme eggs for Portland's best gags. b-side has creme eggs to give away to the first 100 people who tell us their best…
YOU'VE GOT TO BE YOLKING… creme eggs for Portland's best gags.
b-side has creme eggs to give away to the first 100 people who tell us their best gags this Easter. Everyone is welcome to our Yolkathon: test your joke on the giggleometer and see your joke on display at Outpost in Fortuneswell.
The funniest, silliest or groaniest ones will get tweeted to the world!
Under 16s must be accompanied by an adult.
This event has been organised by The Friends of b-side – if you would like to find out more please email
friends@b-side.org.uk
Outpost
77 Fortuneswell
Portland
DT5 1LY
Map and Directions