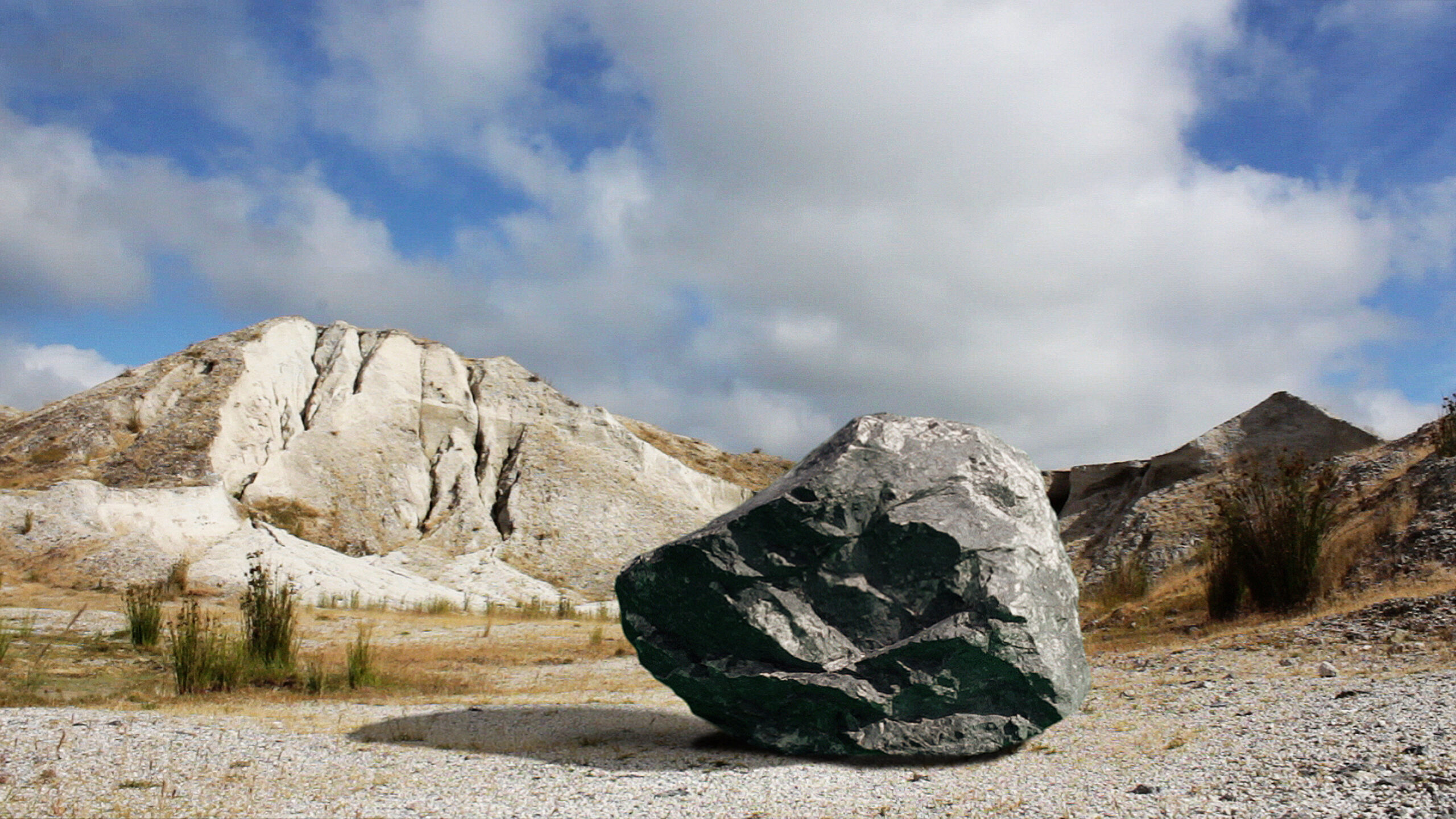 <! HIDE CONTENT ON MEC EVENT PAGE div class="mec-event-content"> <! /div>
An exhibition of new work by artist Simon Hitchens centred on the film Genesis , which explores ideas of what it is to be human and our relationship…
An exhibition of new work by artist Simon Hitchens centred on the film Genesis, which explores ideas of what it is to be human and our relationship to the impermanence of life. There is an uncanny simplicity to the film like the meditative calm found in a Zen garden, where displaced rocks become almost body-like. What at first appears to be a benign boulder sat in an arcane landscape slowly begins to take on human qualities: is this a genesis, or the genesis?
"The film can be viewed as a landscape painting, a still life or even a self-portrait.  I chose to use film because I wished to explore my ideas through a new medium, one that challenged how I went about making my art.  The process of making it was slow, and involved working with a technical editor which in turn allowed me a greater degree of objectivity that I found rewarding."
Simon Hitchens took part in the successful first VASW mentoring scheme in 2015 with b-side Co Artistic Director Sally Watkins . The programme gives artists the opportunity to work with a mentor to develop their practice and in Simon's case to spend a period of time experimenting and developing his studio practice to compliment his public art works.
"It was a pleasure to work with Simon and witness the development of his process. Simon's work is intense and his expertise and passion for understanding the relationship between forms in nature and materials, leads to visceral sculptural representations that bring us closer to understanding our own connection to nature."
Sculptures and drawings shown alongside the film expand this theme of transience.
For more information on Simon's work click HERE
Map and Directions