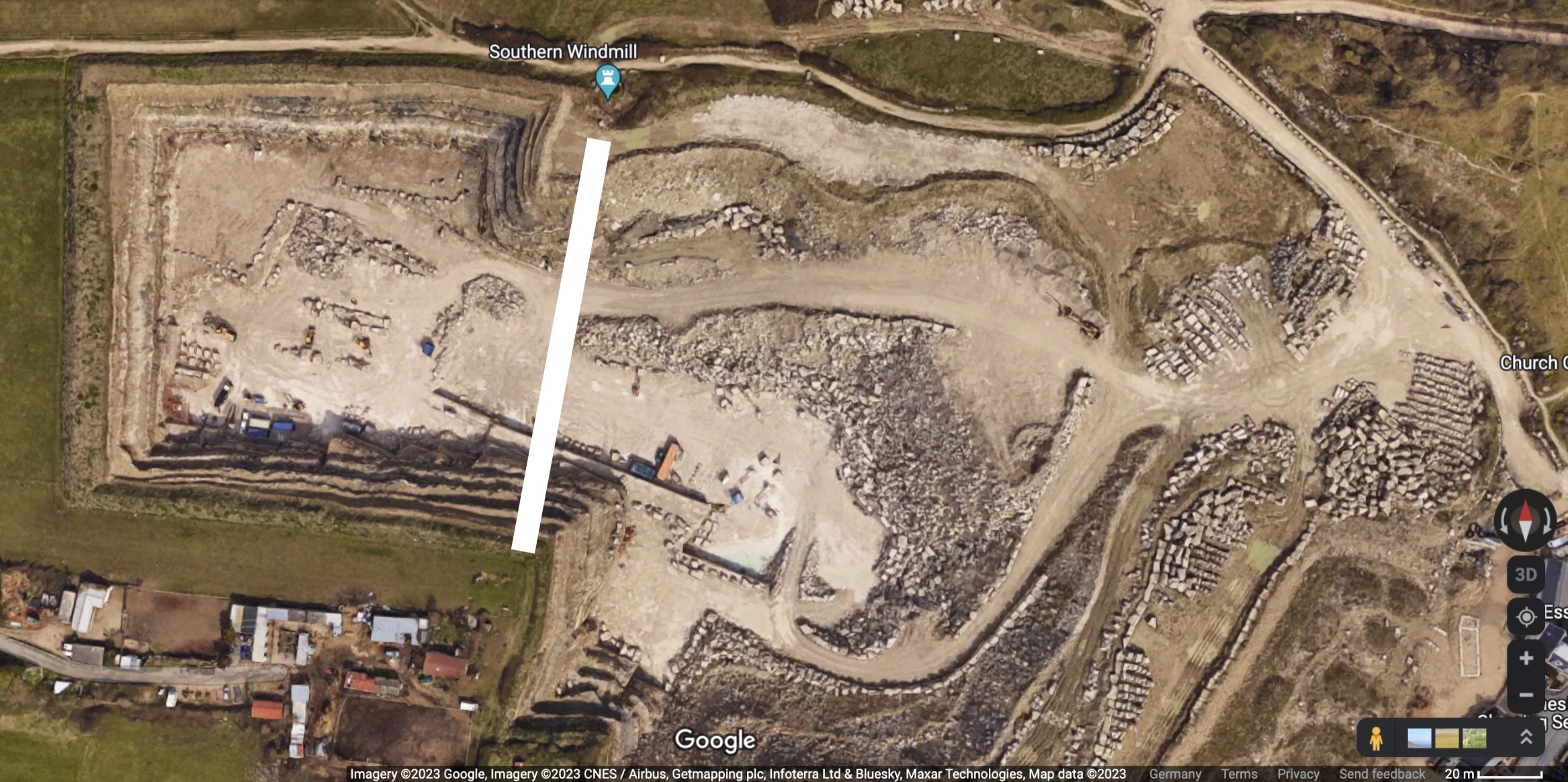 Schedule
Saturday 09 September
<! HIDE CONTENT ON MEC EVENT PAGE div class="mec-event-content"> <! /div>
The Line is a walking performance, a re-drawing of a lost path on Portland's heavily quarried landscape.
THIS EVENT IS FULLY BOOKED – PLEASE BOOK ON THE 1PM TOUR
Fran Cottell and Marianne Mueller are an Artist and an Architect who have been collaborating on public interventions since 2010.
Historically, Portland had very progressive attitudes to women's land ownership rights, the agricultural land of Portland was primarily farmed by women. Field pathways originally evolved from the lawnsheds (banks of earth between field strips) and stone walled paths used for drying the washing.
You are invited to walk The Line/s around Perryfield quarry and re-route it across the quarry to form a temporary 'bridge' re-instating the original path to Portland's medieval windmills.
The Line builds on b-side's pathways research project, continuing the conversation with local residents regarding rights of way and access, developing proposals for a temporary/permanent structure across this landscape in the future.
The walk starts and ends at Church Ope car park (opposite Portland Museum). Unfortunately this route is currently not an accessible one for those with walking difficulties.
Sold out!

Map and Directions
Sold out!