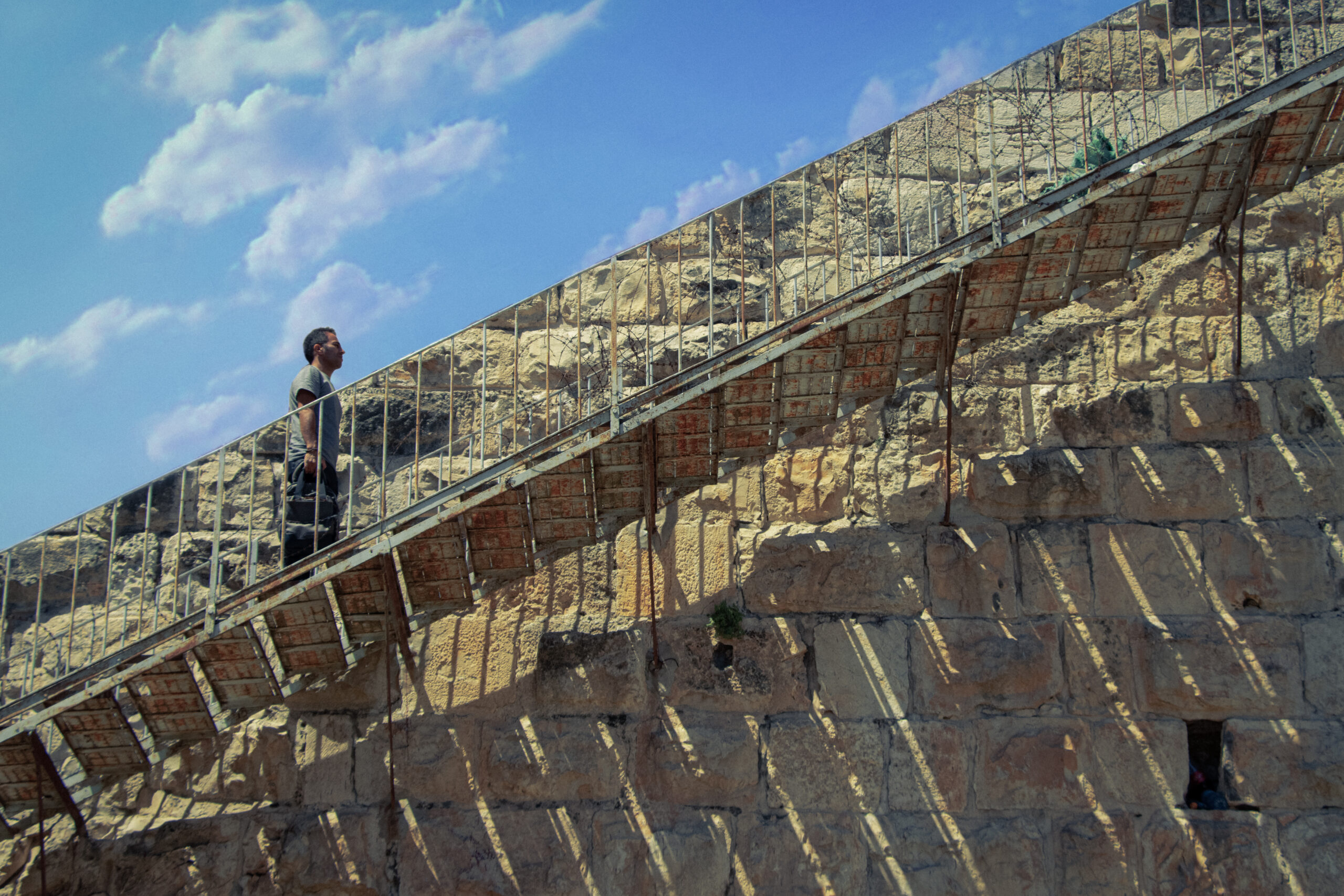 Ramzi uses subtle, subversive and visual storytelling he seeks to convey an experience of the overwhelming nature of occupation through zooming in on the tiny details that we all, as humans, share.
Olivia's work focuses on borders (both those which are written into the mind and drawn into the ground) and how humans find ever-ingenious ways to cross them.
<! HIDE CONTENT ON MEC EVENT PAGE div class="mec-event-content"> <! /div>
An alternative guided tour of the only city that exists twice, once on earth and once in heaven
An alternative guided tour of the only city that exists twice, once on earth and once in heaven
There is a far away city which cannot be named. It's people are silenced and it's landscape is disappearing. Propelled by a need to show you the sides of his city which will soon be forgotten forever, a resident records the stories behind his favourite places and creates an experience which will allow you to walk through the streets of his home town without having to travel beyond the streets that you stand in.
In this city daily life is stranger than fiction: you can see the sea but are forbidden to touch it, being honest is illegal and those with ancestors from the city are forbidden to enter it.
Your journey to this distant city will take place within your own locality and requires only walking shoes and an open imagination.
The experience is playful and subversive, in that, the 'real' place the audience are touring through is Jerusalem, a city with a heavily contended past and present, whose name alone summons dreams and ideals and provokes misconceptions. The city's tour guiding industry is also heavily regulated by the Israeli State, forbidding the public telling of Palestinian narratives to the millions of foreigners and pilgrims who visit each year.
As such, the content of the stories our resident tour guide will tell you could not be told to visitors on the streets of present-day Jerusalem. However, in rebellion, he has created a tour which can transcend time and space, allowing Jerusalem to be brought to you.
An emotional, cartographic resistance piece which actively questions who has the right to claim the history of places and objects and how we can imaginatively salvage shrinking landscapes.
Thurs 09, Fri 10, Sat 11 September at 11:00, 13:00 + 16:00
Sun 12 September at 11:00 + 13:00

High Angle Battery
New Ground
Portland
DT5 1LF
Map and Directions