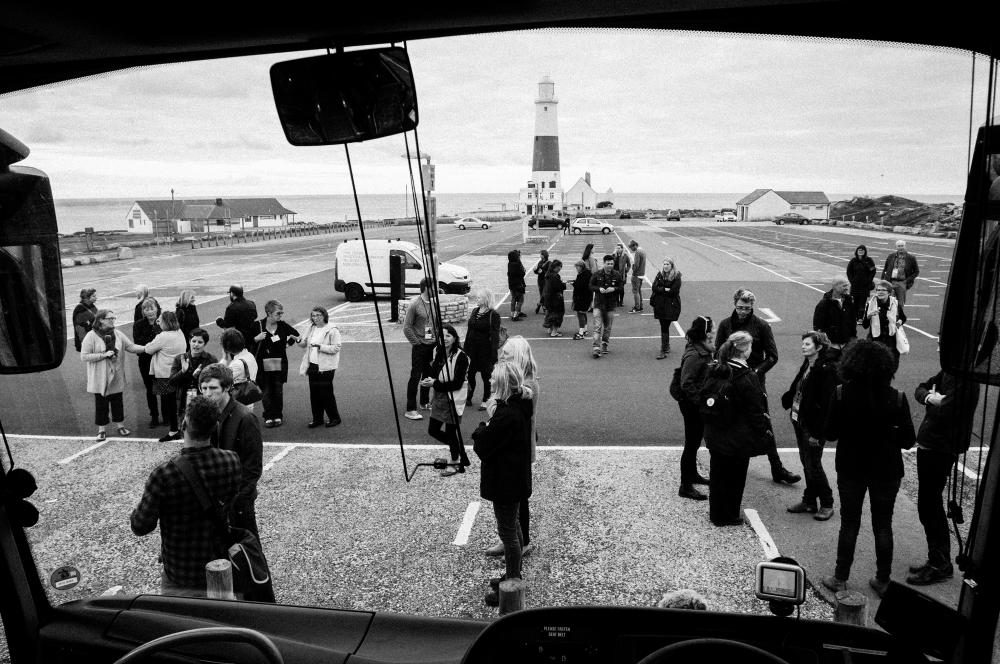 <! HIDE CONTENT ON MEC EVENT PAGE div class="mec-event-content"> <! /div>
The Crucible , is an opportunity for creative practitioners to come together for a day of art, food and conversation. The day starts with a bus t…
The Crucible, is an opportunity for creative practitioners to come together for a day of art, food and conversation.
The day starts with a bus tour of some of the b-side festival 2016 highlights, exploring the intriguing Isle of Portland and seeing some of the specially commissioned artworks created for the festival with an opportunity to meet participating artists and curators. A packed lunch will be provided during the tour and we will then spend the afternoon at The Drill Hall, the venue for OSR Projects Weather Station exhibition.
The aim of the afternoon session is to provide a forum for creative practitioners at all stages of their careers to share knowledge and experience and learn about each other's practice and projects. Small group conversations will be guided by a number of experienced practitioners from arts organisations around the South West and beyond.
The suggested provocations are a starting point for group discussions encouraging knowledge sharing that will be fed back to the whole group during a short plenary session.
Sarah & Mark Harris – SIX project space
Something from nothing – How do we develop high quality creative projects with little or no funding?
Tim Martin – Hestercombe Gallery
Shifting the balance – How can artists and guest curators shape the galleries and arts organisations they work with?
Vickie Fear – Plymouth Arts Centre
Lines of communication -How do we build dynamic and sustainable creative networks?
Sally Watkins – b-side
Embedded practice – How can artists improve visitor experience through meaningful engagement and participation?
Hannah Sofaer – Portland Sculpture & Quarry Trust
The long view, how do we successfully develop long-term durational projects?
There will be an optional meal and drinks in the evening where conversations and friendships can be further cultivated over food, and a chance to see 'Chorus' by artist Ray Lee – an uplifting and mesmerising installation made up of giant kinetic sculptures that emit hypnotic sounds co-presented by b-side festival and Inside Out, Dorset.
The Crucible has been organised by OSR Projects and SIX in partnership with b-side festival
Many thanks to The Arts Development Company for helping to subsidise this event
The Drill Hall
Easton Lane
Portland
DT5 1BW
Map and Directions