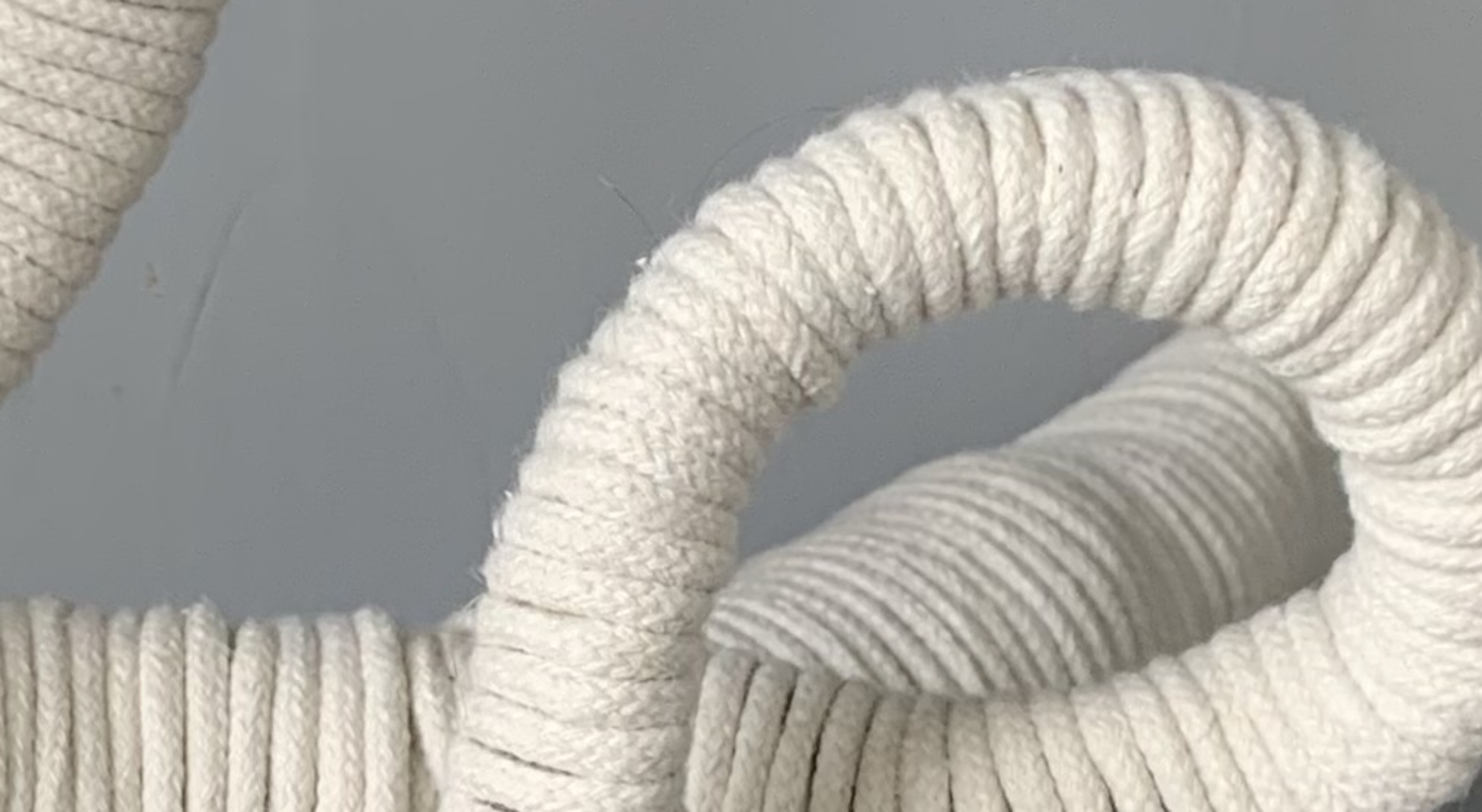 <! HIDE CONTENT ON MEC EVENT PAGE div class="mec-event-content"> <! /div>
A creative session exploring the meaning and traditions of knots, led by Carrie Mason.
Led by b-side festival artist Carrie Mason you will have the chance to try out knotting techniques in this creative skills exchange. Your knotted pieces will later be embedded in a sculpture for b-side festival 2023. We will also be inviting you to share your hopes and dreams for the future by adding your hopes to the ropes!
Carrie's sculpture The Siren will work the New Curators' existing archive of hopes and dreams into a sculpture of knotted and braided rope and copper, creating a device that borders dreams and realities by chiming futuristic warnings and takes the appearance of a creature from the mythological past.
Carrie has started by researching historical and community knot making and looking at knots as a symbol of binding people together in relationships and communities. Please come for a fun and friendly chat about the things that bind an island community, share your hopes and tie some knots that will be incorporated into the final sculpture.
No experience of knotting is required but if you have a favourite knot we would love you to share! Refreshments will be available from the Osprey Quay cafe!
Go to Carrie's Instagram page to find out more about her work.
If you have any access requirements please let us know prior to the event.
FREE
BOOKING RECOMMENDED
Supported using public funding by the National Lottery through Arts Council England.
Map and Directions