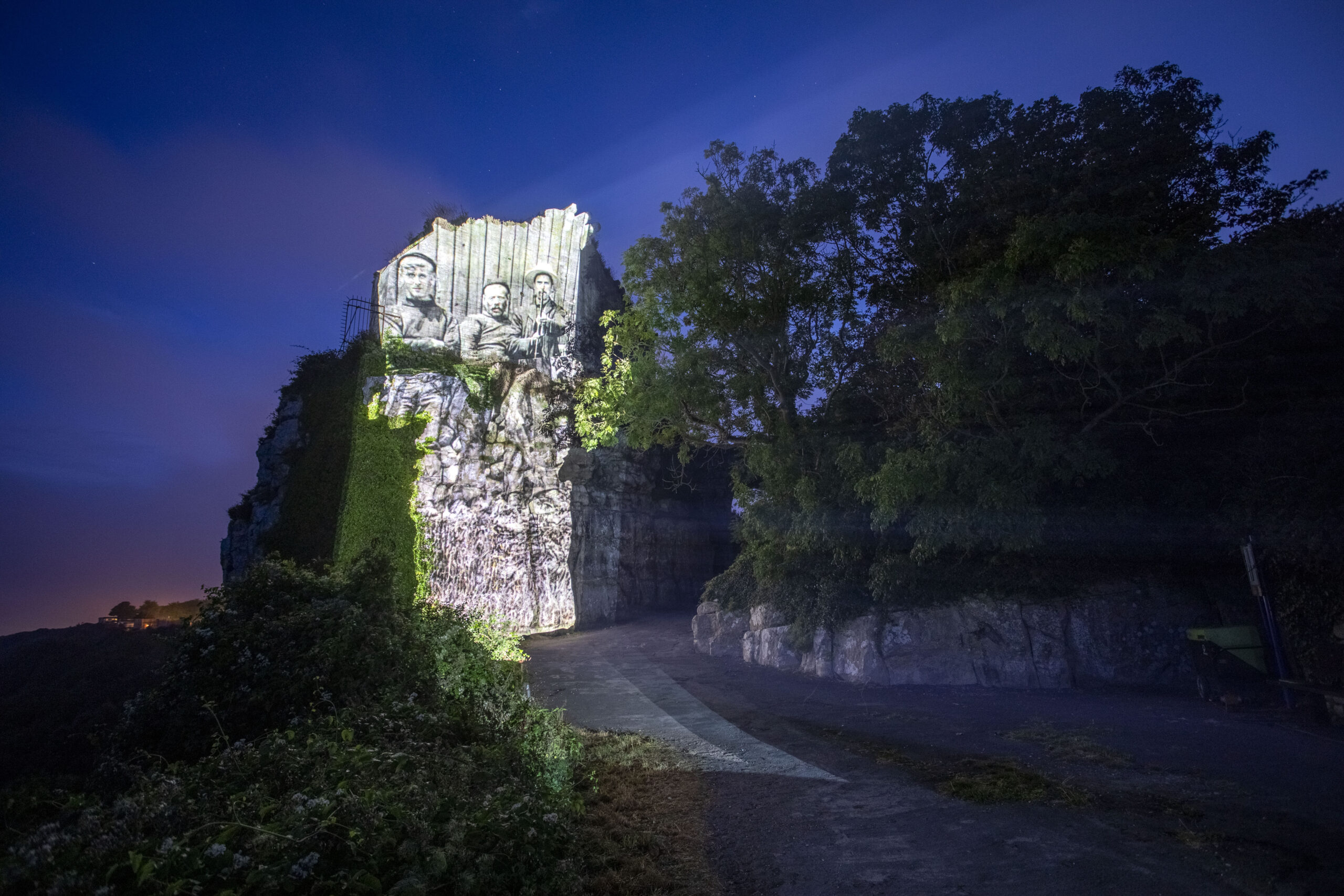 <! HIDE CONTENT ON MEC EVENT PAGE div class="mec-event-content"> <! /div>
A relaxed viewing Of Sea & Stone - a 10-minute projection lightshow, set to music and presented on the side of Rufus Castle
 Of Sea & Stone is a 10-minute projection lightshow, set to music and presented on the side of Rufus Castle and part of the cliffs below
Created by Dan Shorten and Guildhall Live Events, the work is inspired by community-led research for The History, Myths and Legends of Church Ope Cove Project – a b-side and Portland Museum partnership.
The work uses light, colour and figurative images to transform the surface of the castle and the cliff creating bold patterns and imagery. Inspired by the way the castle seems to appear as if it has been pulled up out of the rock, Of Sea & Stone repeatedly uses the reshaping of rock and stone, as abstract building blocks that morph into an evolving sequence of shapes and images. These images, like the Portland coastline, are sculpted by water. The resulting abstract collage of symbols and motifs attempt to represent the rugged and dramatic coastline whilst acknowledging the elemental nature of the landscape and its reforming over time.
This event is free but if you would like to make a donation you can do this when you book your tickets.
Please note that to keep this event COVID safe we are limiting numbers to this event, so booking is recommended to avoid disappointment.
This is a relaxed screening with a maximum audience of 30 each time.
This is a FREE event but if you would like to make a donation you can at the booking stage.
Fri 11 Sept + Sat 12 Sept at 20.50

Church Ope Viewing Platform
217 Wakeham
Portland
DT5 1HS
Map and Directions