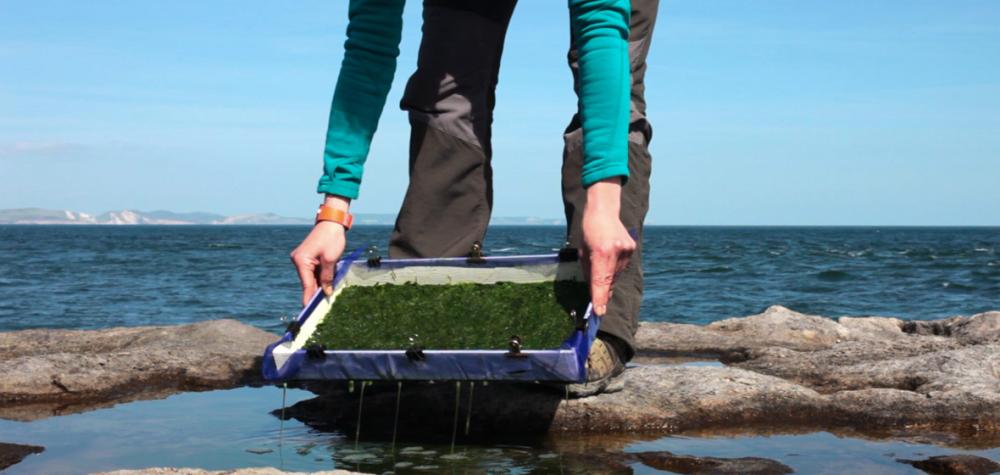 <! HIDE CONTENT ON MEC EVENT PAGE div class="mec-event-content"> <! /div>
A small 'taster' installation of Agnieszka's work in Portland Museum. Agnieszka makes paper from local plants and exposes it for long periods of t…
A small 'taster' installation of Agnieszka's work in Portland Museum.
Agnieszka makes paper from local plants and exposes it for long periods of time in primitive cameras built out of rocks. Only the inherent light-sensitivity of plant substances is used. The title says it all, Agnieska's 'photographs' are visual relics of a moment in time when light and landscape touch each other. The cameras were sited in multiple locations around the Island all pointing to the horizon, imprinting the paper inside with the subtle light differences between the sky and the sea.
Take a journey and see the full installation in a stone fisherman's hut in the East Weares area and experience the landscape first hand. Here you will discover the photographic artefacts that not so much depict as embody the places out of which they were made. A film screened in the hut gives a glimpse of the artist's process of creating the works.
Stone Fisherman's Hut, Durdle Pier, East Weares (follow signs from the Church Ope viewing platform)
Church Ope Rd
Portland
DT5 1JA
Map and Directions