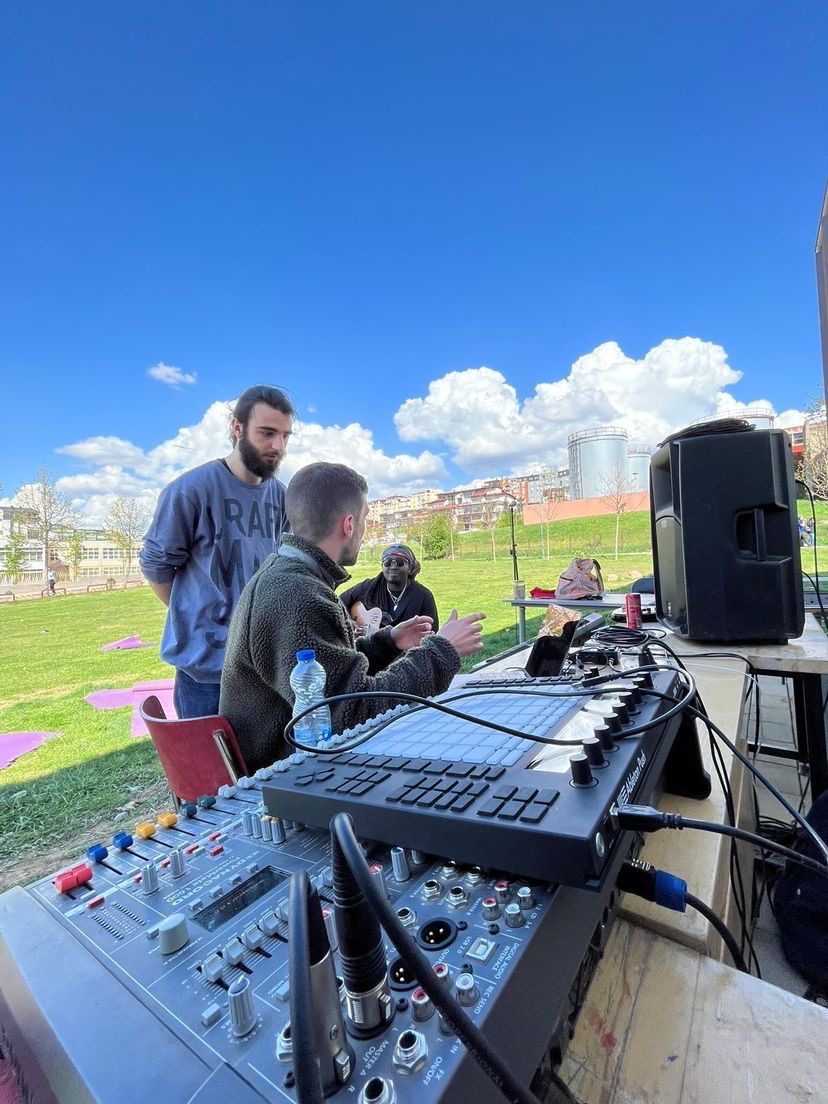 Schedule
Thurs 08 Sept
11pm

-

2pm

Come and say hello
Sun 11 Sept
11am

-

2pm

Come and say hello
<! HIDE CONTENT ON MEC EVENT PAGE div class="mec-event-content"> <! /div>
Create new music inspired by Portland
Popping up at various sites over the course of the Festival join the musicians and producers from Beats Across Borders to experience music and songwriting through recording and sampling real sounds.
Express yourself, improvise and create new music which will accompany The Big Portland Parade and will continue to live afterwards online.
Catch Beats Across Borders here if you can but they will also be popping up at various festival sites all over Portland, if you hear music….head that way!
Map and Directions