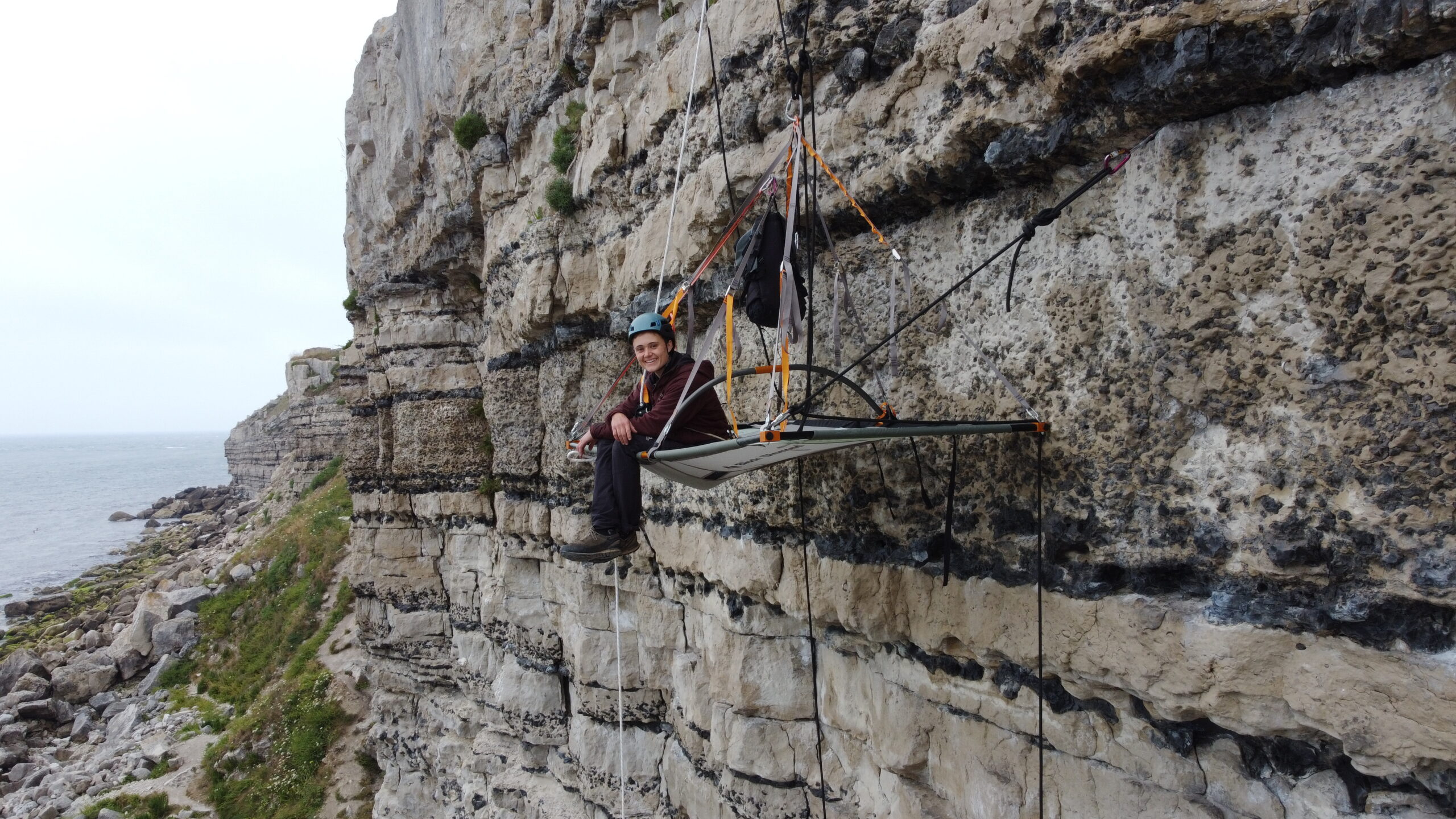 <! HIDE CONTENT ON MEC EVENT PAGE div class="mec-event-content"> <! /div>
See Portland from a new vantage point and take part in a vertical one to one poetry experience
Join poet and climber Penny Newell on Poetry Ledge – an experiment to bring poetry and climbing together, inspired by the world-famous rock climbing venues of Portland, the sea cliffs and quarry walls, and the surrounding landscape and culture.
Guided by a qualified climbing instructor, you are invited to abseil to a Portaledge: a secure rock climbers platform, where you will sit on a rock-face, in a vertical one-on-one 20-minute poetry workshop with Penny, producing new writing about your experience.
This experience is weather dependent.
BOOKING ESSENTIAL 
Meeting site Cheyne Weares Car Park
IMPORTANT INFO
This event is open to over 18 yrs only.
You will be sent a consent form by email after you have booked and this must be completed and returned to us prior to the abseil on the day.
Map and Directions