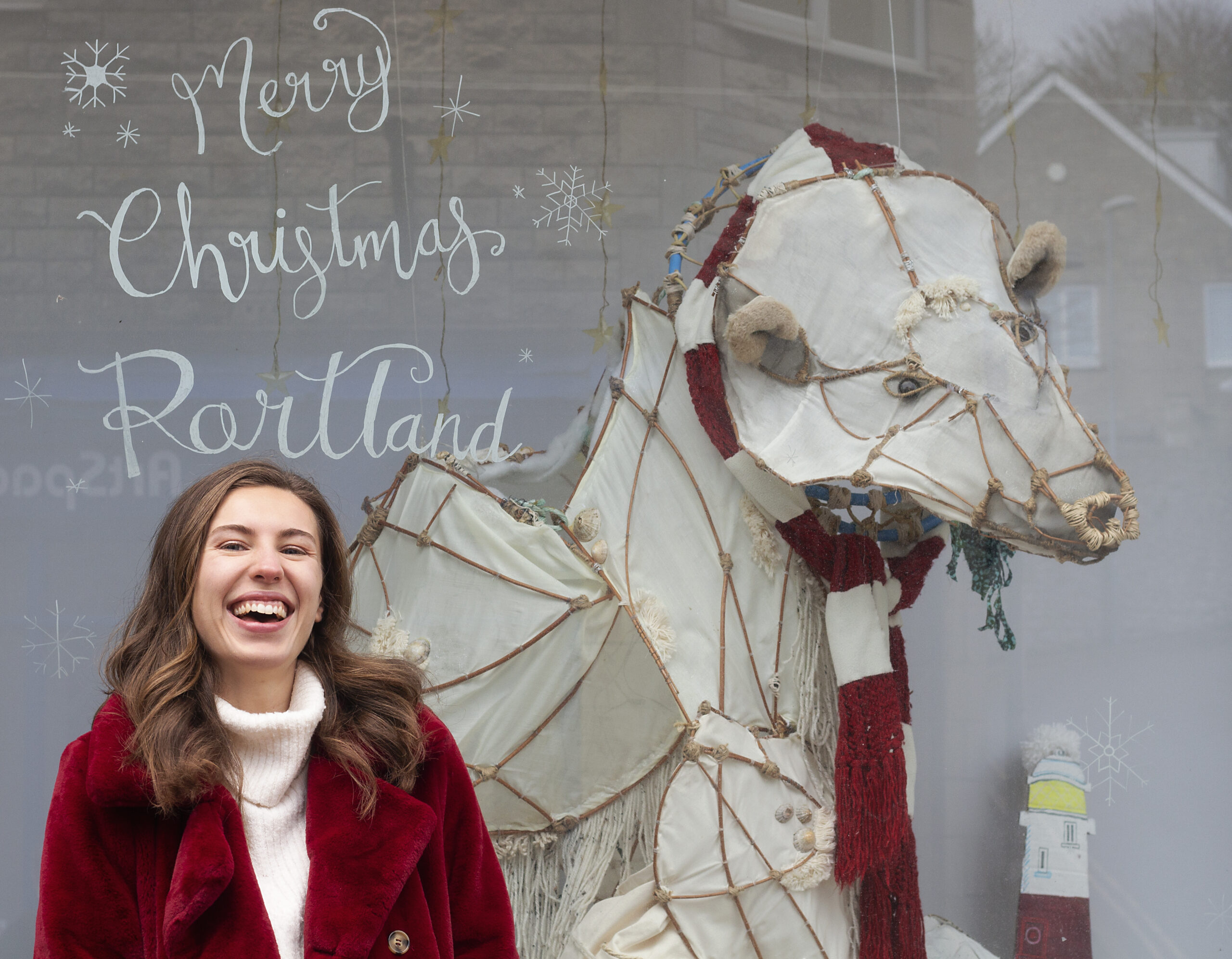 So unusual and beautiful. Thankyou b-side for making such a difficult year that little bit brighter .
<! HIDE CONTENT ON MEC EVENT PAGE div class="mec-event-content"> <! /div>
Festive windows to brighten up the High Street at this difficult time
Our Lockdown art exhibtions have been so popular that we decided to invite all the artists that contibuted work this year to propose a festive display for Outpost.
Proposals by Sophie Fretwell and Catherine Bennett were selected and installed in Outpost ready for Christmas and we think they look brilliant.
b-side are really pleased to be taking part in the huge community effort to decorate the island with Christmas lights and windows this year.
Outpost
77 Fortuneswell
Portland
DT5 1LY
Map and Directions