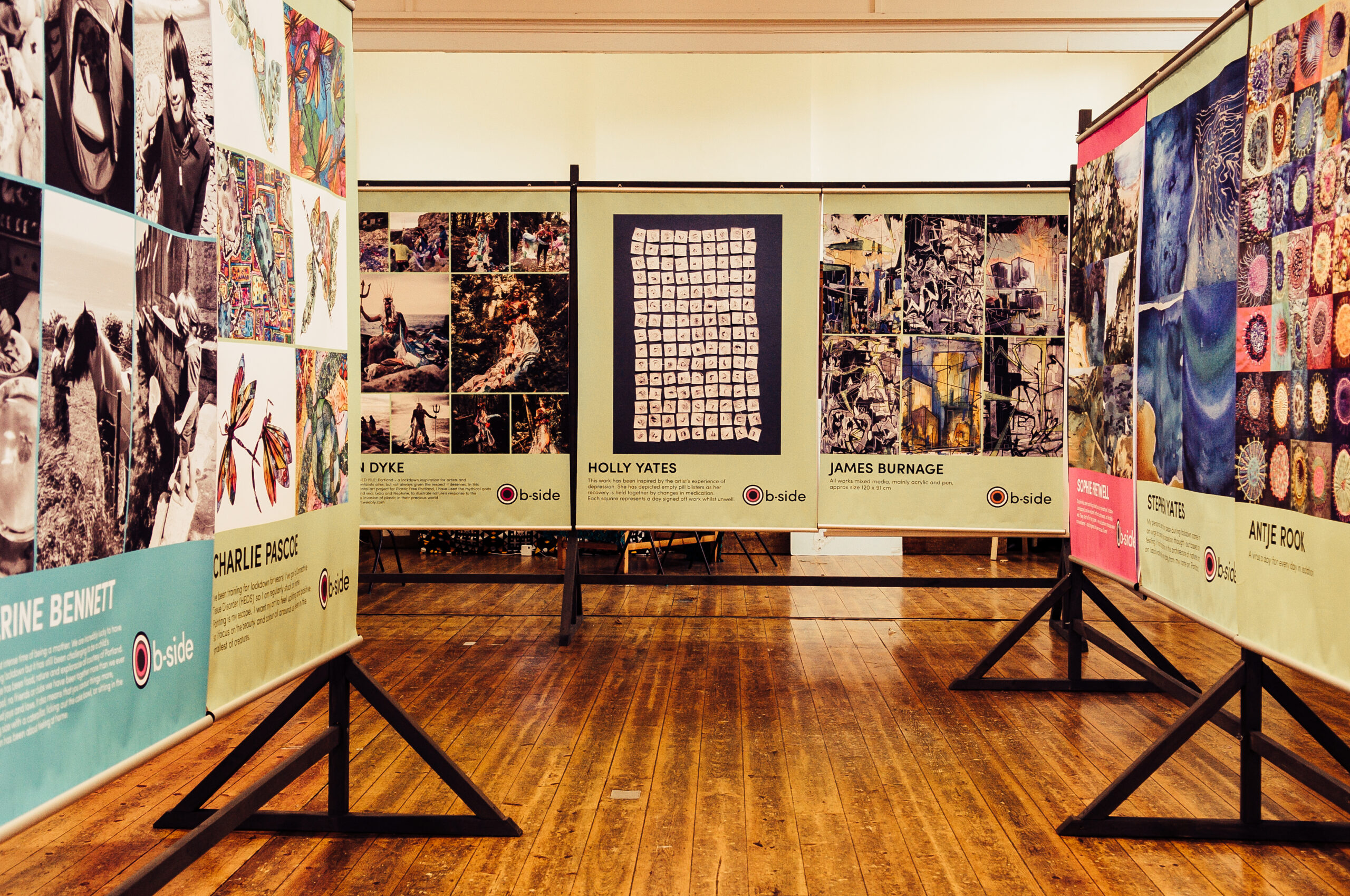 <! HIDE CONTENT ON MEC EVENT PAGE div class="mec-event-content"> <! /div>
Lockdown art exhibition created by Portland residents
Lockdown art exhibition created by Portland residents
During lockdown many people rekindled their love of making. b-side decided to celebrate this by exhibiting the extraordinary, varied, and creative hidden talent we have on our island. Between June 2020 and March 2021 over fifty Portland residents took part in our Lockdown Art project and exhibited their creations in huge posters hung in the windows of our shopfront project space, Outpost, in Fortuneswell.
Come and see these wonderful works of art – displayed for the first time altogether – in a unique exhibition celebrating community spirit and creativity.
Last entry 30 minutes before closing time.
Thurs 09 Sept to Sat 11 Sept 11:00 – 18:00
Sun 12 Sept 11:00 to 16:00

St Georges Centre
St Georges Centre
Reforne
DT5 2AN
Map and Directions