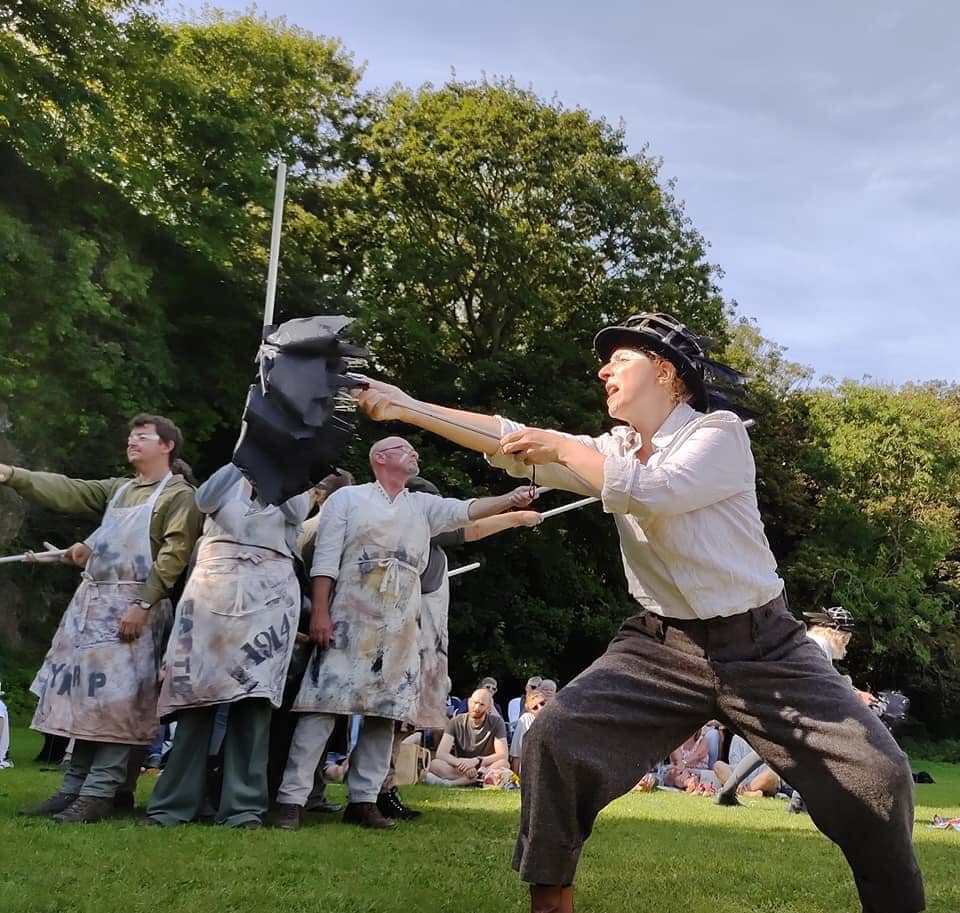 <! HIDE CONTENT ON MEC EVENT PAGE div class="mec-event-content"> <! /div>
EXCLUSIVE OPEN DRESS REHEARSAL PUBLIC SHOW before the Dorset tour!
Heart of Stone is an outdoor theatre community project with original story, music and performance co-created and performed by members of diverse local communities on Portland and led by a professional creative team during a project that has spanned three years.
The Portland Players and Island Voices Community Choir present a new play inspired by oral history conversations with former quarrymen about the stone industry and ways of life on the island in living memory. Heart of Stone is alive with music and songs, and voices of the island and its people, memories and myths. Join this celebration of landscape, music, dialect, the working people of Portland, and the stone that built great cities all over the world.
When a former Portlander, Bree returns to the isle after a long absence, childhood memories, real and imagined, come flooding back. As layers of history and myth-time swirl around him, will Bree find his way through the mist and make peace with Portland?
This project is funded by Arts Council England National Lottery Project Grants and is kindly supported by community partners.
Please bring a low chair or blanket to sit on. There is an accessible loo at the performance with hand gel, please bring your own snacks and refreshments to stay hydrated and dress for the weather
TICKETS: £8 UNDER 14 £5
BOOKING RECOMMENDED
Map and Directions