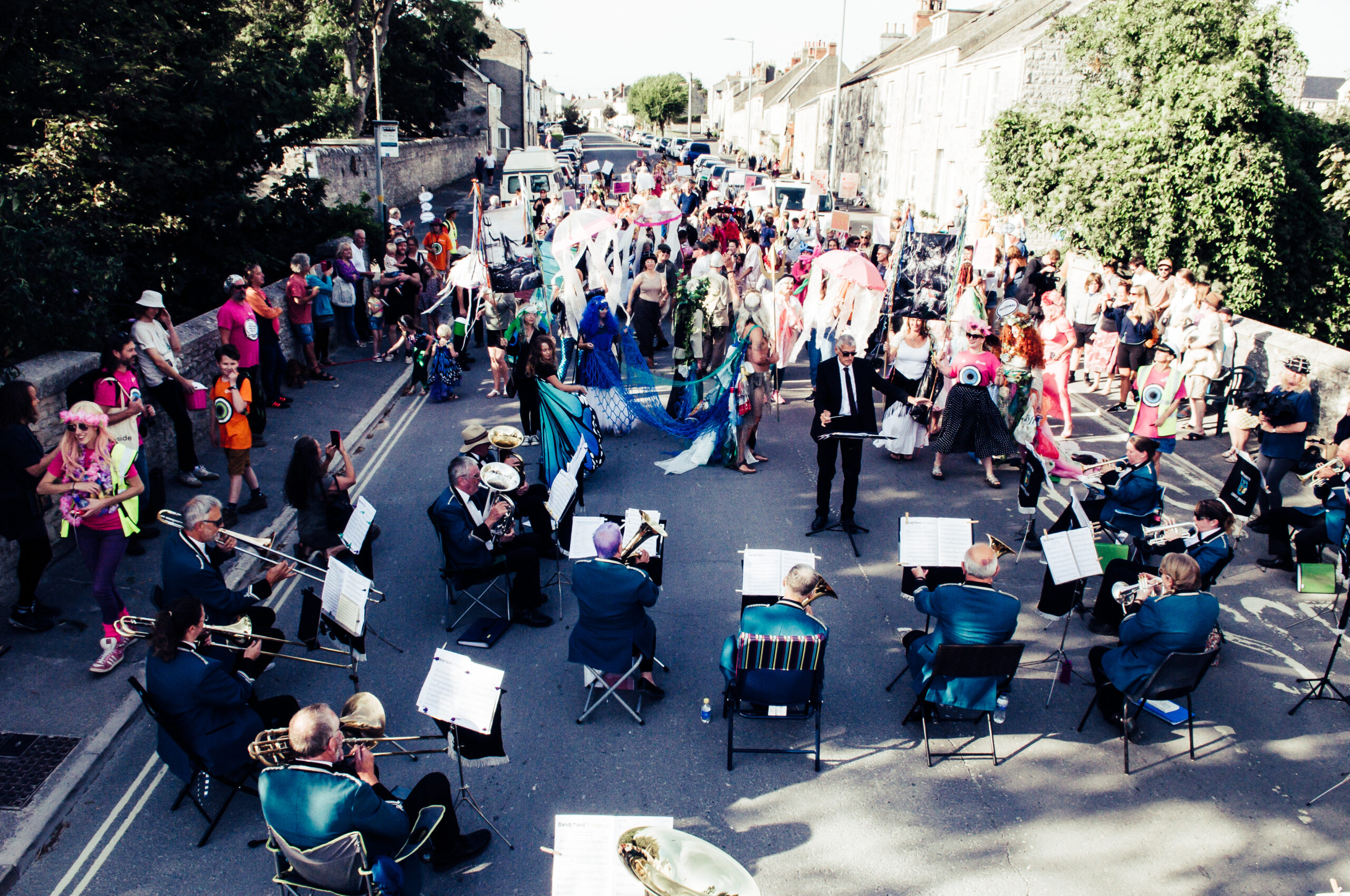 <! HIDE CONTENT ON MEC EVENT PAGE div class="mec-event-content"> <! /div>
Be the artist and Parade with us!
Be the artist and Parade with us!
Join the festival by creating art in your front window/garden/garage/driveway celebrating the Isle of Portland, and then come and parade with us to end the festival in style!
We are inviting everyone across the Isle of Portland to take part in this year's festival by creating something that celebrates the Isle of Portland. It could be a painting of Chesil Beach, a sculpture of Portland Bill, a sound art piece of Portland birds, or an installation of your favourite Portland moments – anything goes!
Here's how to get involved:
Click HERE to sign up letting us know you are going to take part and what your address is so we can bring you your festival signage and put you on the festival map.
Have your creation ready in your front window/garden/garage/driveway for the opening of the festival: 11am on Thursday 9th September, 2021.
Enjoy all your audiences and admirers throughout the festival, and go check out your neighbour's creation too!
Check out the FRINGE map so far blue circles show Fringe sites and pink circles show b-side festival venues
JOIN THE PORTLAND PARADE
Sunday 12th September, 4 – 6pm. Meet at Easton Square Gardens.
Portland has a tradition of parades – we are reviving this custom and ending our festival with a celebratory gathering through the streets of Portland led by you all!
It is completely free to take part in the parade, if you want to join us – click HERE to sign up and then turn up to Easton Square Gardens at 4pm with your artworks and outfits at the ready!
We want as many community members as possible to get involved, so tell your friends, your family, your sports team, and your knitting club. The theme for this year's parade is "Celebrate Portland" and we are encouraging people to come dressed as anything to do with the island: a favourite shop on the island / a landmark / the island itself!
We will meet at Easton Square Gardens at 4pm and then start walking at 4.30pm. We will walk down to the Portland Museum, and back again to Easton Square. We have organised a road block so we have the whole street to social distance, and dance in.
Please note the entire route is a wide street with level access and we especially encourage anyone who identifies as disabled to take part. If you have any access requirements please just contact our lead Portland Parade coordinator, Emma, to discuss anything at all: emma@b-side.org.uk
If you don't feel confident or have the materials to make anything for the parade, then just let Emma know and we will post you a Portland Parade Pack – a pack designed by local artist Jodie House and with an easy step guide and materials on how to get creative and get involved! We have 90 packs to post out to people with thanks to Portland Town Council.
See you at the Parade!
FRINGE: Thurs 09 Sept to Sun 12 Sept 11:00 – 18:00
PARADE: Sun 12 Sept 16:00 – 18:00

Your garden, window
Map and Directions