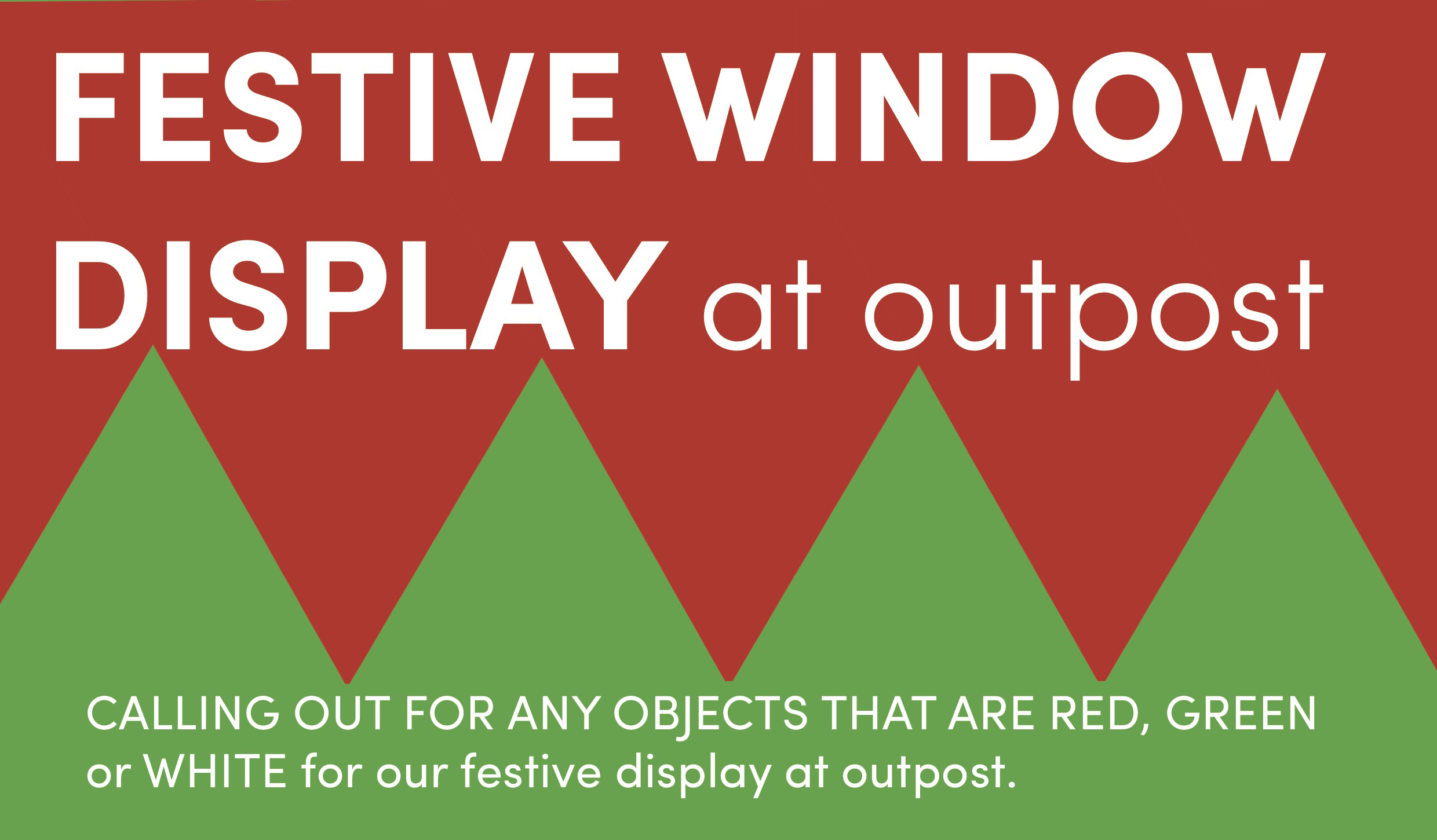 <! HIDE CONTENT ON MEC EVENT PAGE div class="mec-event-content"> <! /div>
We're collecting RED, GREEN & WHITE objects (and the stories behind them) for our festive display at outpost. Any GREEN, WHITE or RED objects…
We're collecting RED, GREEN & WHITE objects (and the stories behind them) for our festive display at outpost.
Any GREEN, WHITE or RED objects are welcome: fabrics, dresses, toys, ornaments, plastics, vases… Anything lurking around the house that you aren't going to use for a while. The more objects we have the merrier!
You can drop off your object(s) at outpost at the following times:
Mondays – Thursdays between 2pm – 6pm
Saturdays between 10am – 1pm
We look forward to seeing you!
outpost
77 Fortuneswell
Portland
DT5 1LY
Map and Directions