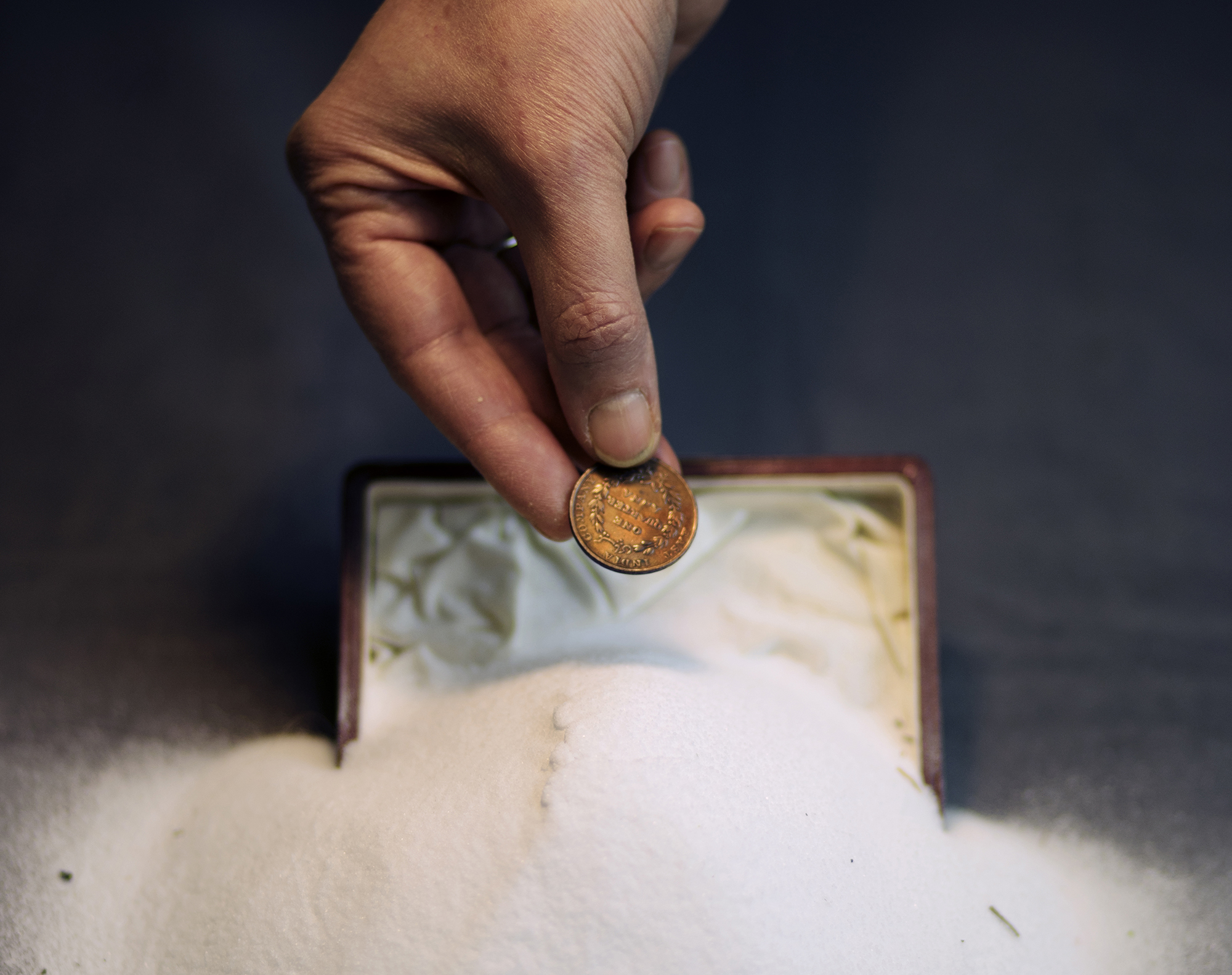 <! HIDE CONTENT ON MEC EVENT PAGE div class="mec-event-content"> <! /div>
A new artwork that unfolds in two parts: A performance A treasured artefact A collaborative project by artists Sue Palmer & Shei…
A new artwork that unfolds in two parts:
A performance
A treasured artefact
A collaborative project by artists Sue Palmer & Sheila Ghelani.
Produced by Sally Rose.
Following a recent residency on Portland in May 2017 artists Sheila Ghelani and Sue Palmer are back at Outpost, and invite you to attend a pilot version of the first part of Common Salt – an intimate performance which takes place around a table.
Common Salt explores the colonial, geographical history of England and India taking audience members on an expansive and emotional time-travel, from the first Enclosure Act in Dorset in the 1600s to 21st century narratives of trade, race and culture. It will activate insights into our shared past.
Sitting somewhere between a 'show and tell' and evidence table, this first part of the work lays out objects and unfolds forgotten narratives and maps, all accompanied by specially written text and original Shruti box laments.
Sue & Sheila welcome you to come along to the performance, and invite you to stay to let them know what you think.
Royal Manor Theatre
138A Fortuneswell
Isle of Portland
DT5 1LT
Map and Directions