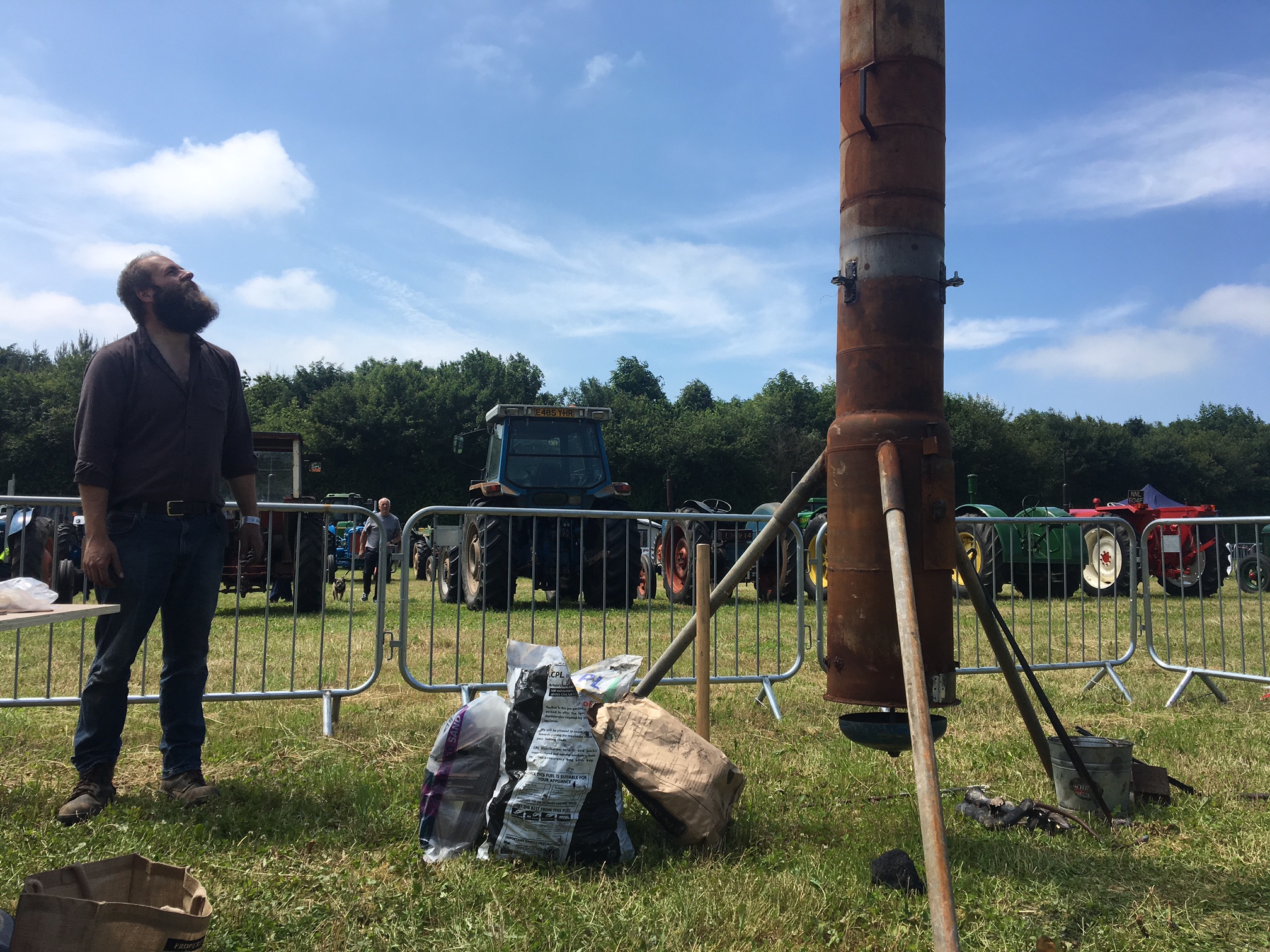 <! HIDE CONTENT ON MEC EVENT PAGE div class="mec-event-content"> <! /div>
Meet b-side commissioned artists, Katie Surridge & Stephen Coles, at their Artist Talk at Outpost to find out more about their previous works and
Meet b-side commissioned artists, Katie Surridge & Stephen Coles, at their Artist Talk at Outpost to find out more about their previous works and what they are currently working on for #bside18.
Katie Surridge and Stephen Coles met through their passion of sculpture when Surridge used Coles workshop foundry in Shaftesbury to get help casting a commission. Since then they have become friends and worked on several projects together.
The b-side commission gives the duo a chance to combine Stephen's love of exploring low technology traditional casting methods, and the performative side of casting hot metal, with Katies interest in exploring history and drawing inspiration from old techniques and local stories.
Katie & Stephen's proposal involves the fabrication and construction of a site-specific foundry. The furnace will be an ecological portable stack that can be deployed in various sites on the island. Throughout the festival they will be collecting stories and overheard conversations – this text will then be used in commemorative plaques which will be cast live in bronze.
In the talk they will both present images of previous projects and then come together to discuss their commission for #bside18 and the research and tests they have conducted so far.
This is event is free but due to limited seating we would highly recommend booking your seat in advance.
Outpost
77 Fortuneswell
Isle of Portland
DT5 1LY
Map and Directions