Good news! British Council Grant Success for b-side
Here is some good news!
We are thrilled to announce that b-side has been awarded funding from British Council's International Collaboration Grants which support artists to develop creative artwork with international peers and encourage innovative ways of working and collaborating. The funding will support a new second iteration of #ThatOtherPlace that was part of our digital programme in 2021.
ThatOtherPlace 2.0 will be an opportunity for LGBTQ+ artists working in digital media to create new artwork for b-side 2022. The project develops and deepens the partnership with Creatives Garage, Nairobi and London College of Communications initiated last year, we are so excited to be working with these great organisations and creative brains!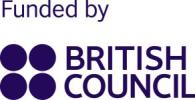 In these difficult times it's wonderful to be able to reinforce the importance of art and artists, international cultural exchange and freedom of expression.
Rocca Holly Nambi – Director b-side