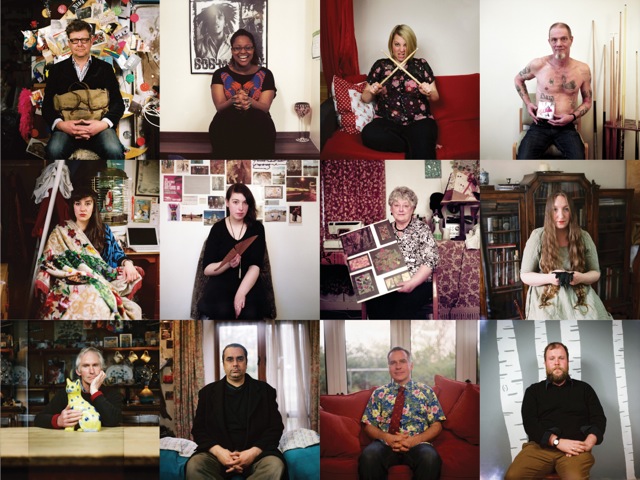 7 Belle Vue Terrace
Portland
DT5 1LD
<! HIDE CONTENT ON MEC EVENT PAGE div class="mec-event-content"> <! /div>
Since the beginning of the year, Roshana and Ellie have been travelling the country to photograph 50 people in their own homes with an object they ha…
Since the beginning of the year, Roshana and Ellie have been travelling the country to photograph 50 people in their own homes with an object they have inherited from a loved one who has died. Earlier in 2014 they visited Portland and worked with thirteen people who had been asked to take part in the project from Weymouth & Portland – meeting participant's friends, families, pets, hearing incredible stories and drinking volumes of tea in the process. The warmth of welcome they experienced is reflected in the photographic portraits.
The work is exhibited within an old house in Fortuneswell, a domestic space full of memories but with a sense of absence.  Forming an exhibition of hand-printed photographs coupled with bespoke viewing chairs, recorded interviews and transcribed booklets, this intimately powerful exhibition invites you to take part in the conversation about people lost, objects gained and the continuing relationship between them.
With thanks to Red House Estate Agents for supporting this exhibition.
'My 3rd visit! Extremely thought provoking diverse mix of people and objects. High quality pictures and sound, use of bespoke chairs very effective giving feeling of being in a close position – very atmospheric! Subject dealt with very sensitively, I only wish I could take the exhibition home. Thank you.' Visitor.
'I like the warmness here… really lovely. Good times here.' Visitor.
'Really impressed. Great idea and superbly executed. Love the way you have presented it. Fantastic work.' Visitor.
7 Belle Vue Terrace
Portland
DT5 1LD
Map and Directions