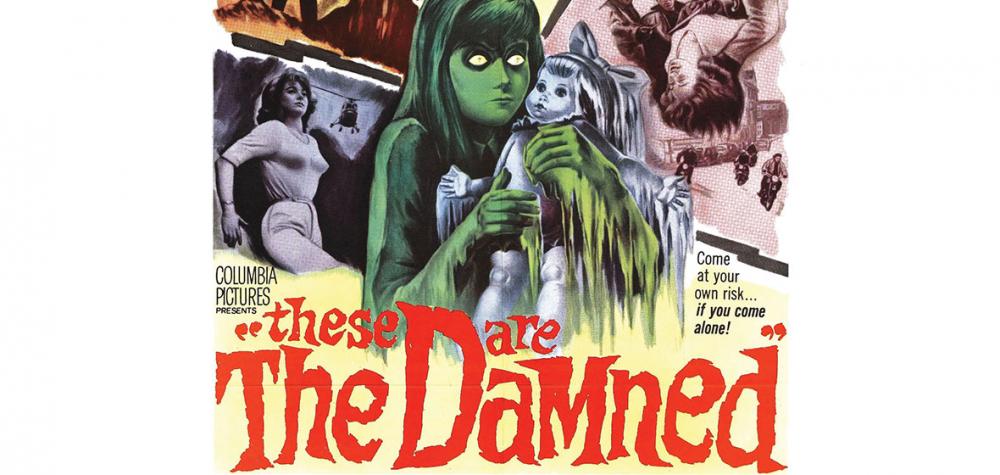 <! HIDE CONTENT ON MEC EVENT PAGE div class="mec-event-content"> <! /div>
Black leather, black leather, Smash smash smash, Black leather, black leather, Crash crash crash An iconic Hammer horror film set and fil…
Black leather, black leather,
Smash smash smash,
Black leather, black leather,
Crash crash crash
An iconic Hammer horror film set and filmed in Weymouth and Portland starring Shirley Ann Field and a young and superbly glowering Oliver Reed. Like many Hammer horror films it deals with outsiders who find themselves enmeshed in the peculiar goings-on in a strange place. However, this  predictable genre is turned on its head, in this case by transforming what at first seems an odd but basically conventional thriller into a movie about repressed incestuous impulses, fear of nuclear destruction, distrust of government, the inhumanity of scientific research, existential angst and the social disintegration of the modern world – don't miss!
Tickets: £2.50 in advance or £3.50 on the door
Royal Manor Theatre
138A Fortuneswell
Portland
DT5 1LT
Map and Directions