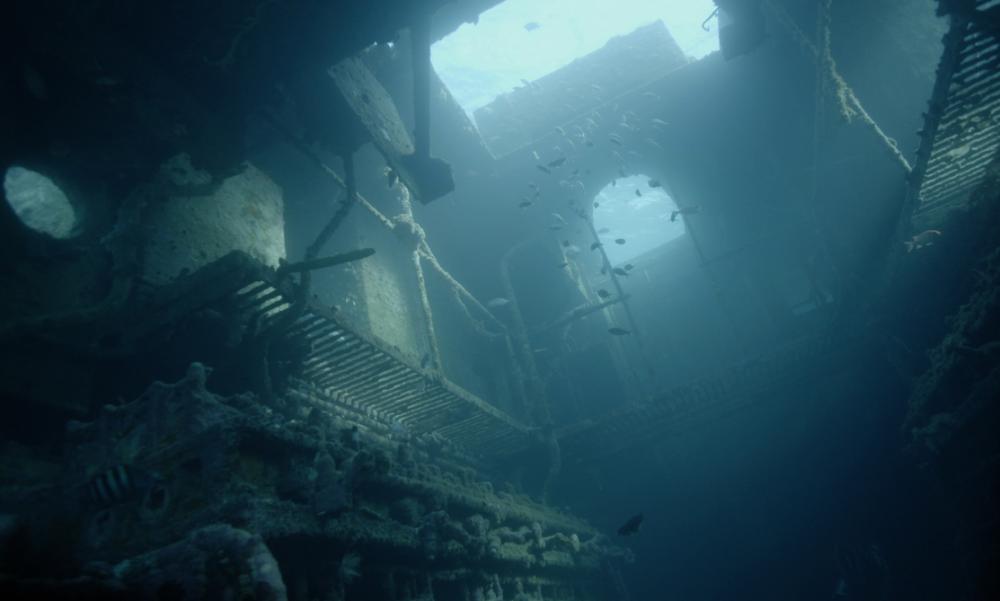 Then Listens for Returning Echoes
Emma Critchley has worked underwater for over a decade using photography, film, sound and installation to continually explore the human relationship…
Emma Critchley has worked underwater for over a decade using photography, film, sound and installation to continually explore the human relationship with the underwater environment.
"My work explores the topographies of the body and the ocean. Focusing on the reciprocal relationship between the body and its surrounding animate environment the work investigates the continual exchange that takes place between these two spaces: a relationship that becomes heightened when immersed within the thick liquidity of water."
This multi-screen work situated on a boat within the Marina explores the way sound is perceived under the water's surface and how this affects our relationship to the surrounding environment.
Huge thanks to Portland Marina, Graham Knott and The Shipwreck Project
On board 'The Coastal Guardian"
Meet at Portland Marina, Hamm Beach Road, Osprey Quay
Portland
DT5 1DX
Additional location info
This artwork is installed on board a boat, you will be met at the Marina gate and guided to the work.