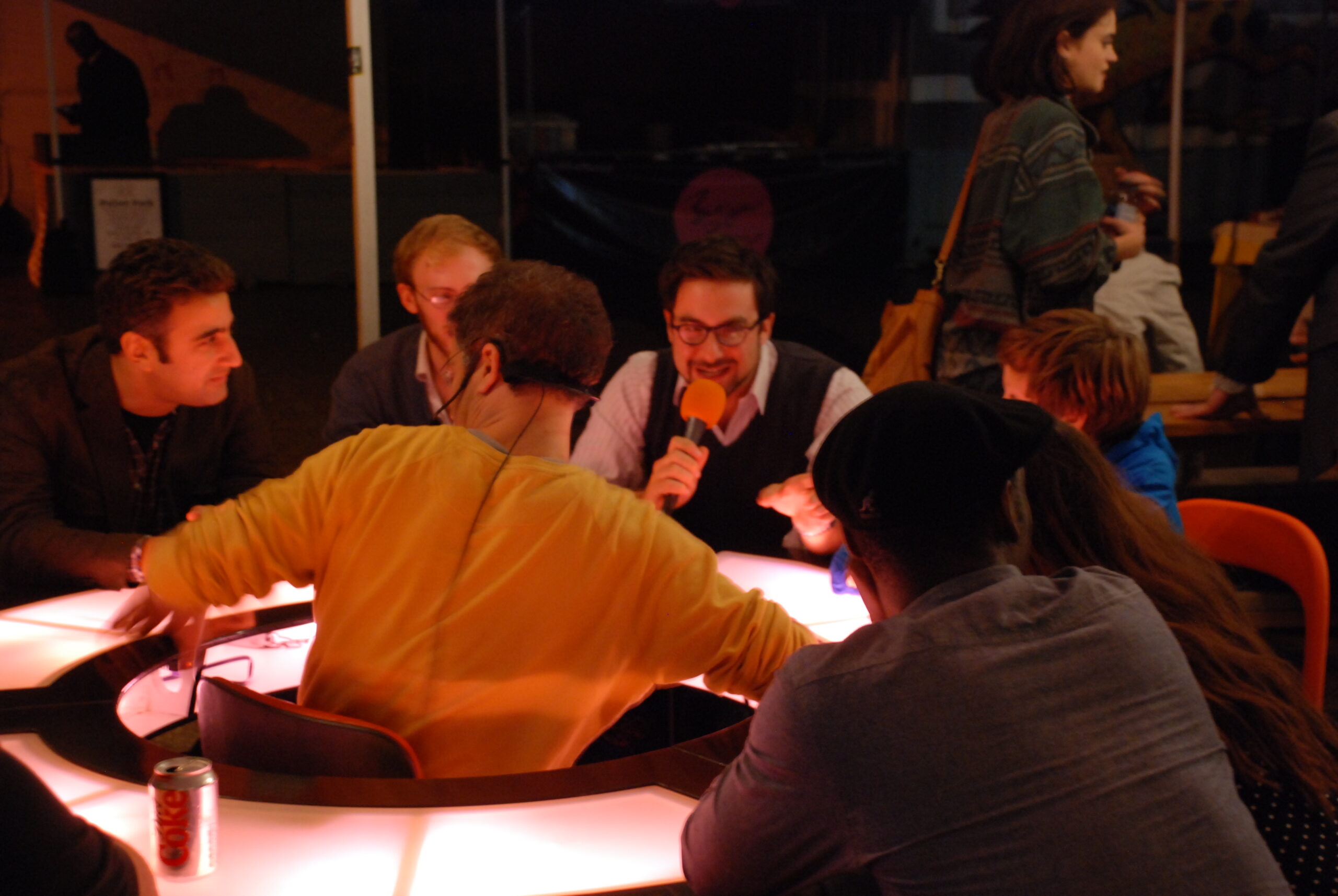 <! HIDE CONTENT ON MEC EVENT PAGE div class="mec-event-content"> <! /div>
Coming to b-side this year is Talkaoke - a spontaneous, pop-up talk-show set around the unique Talkaoke Table or UFO of chat'. Hosted by The…
Coming to b-side this year is Talkaoke – a spontaneous, pop-up talk-show set around the unique 'Talkaoke Table' or 'UFO of chat'. Hosted by The People Speak once the Talkaoke table arrives they'll get conversations and talk going in no time.
Want to share a point of view? Discuss a hot topic? The table is yours, we're listening.
The People Speak create projects that give people an excuse to enjoy speaking to each other. The formats look familiar at first: a game show, a chat show or even a game of footie, but once people are involved, there's no limit to where they can take each other.
Grab a pint and join in the chat.
St Georges Centre
Reforne
Portland
DT5 2AW
Map and Directions