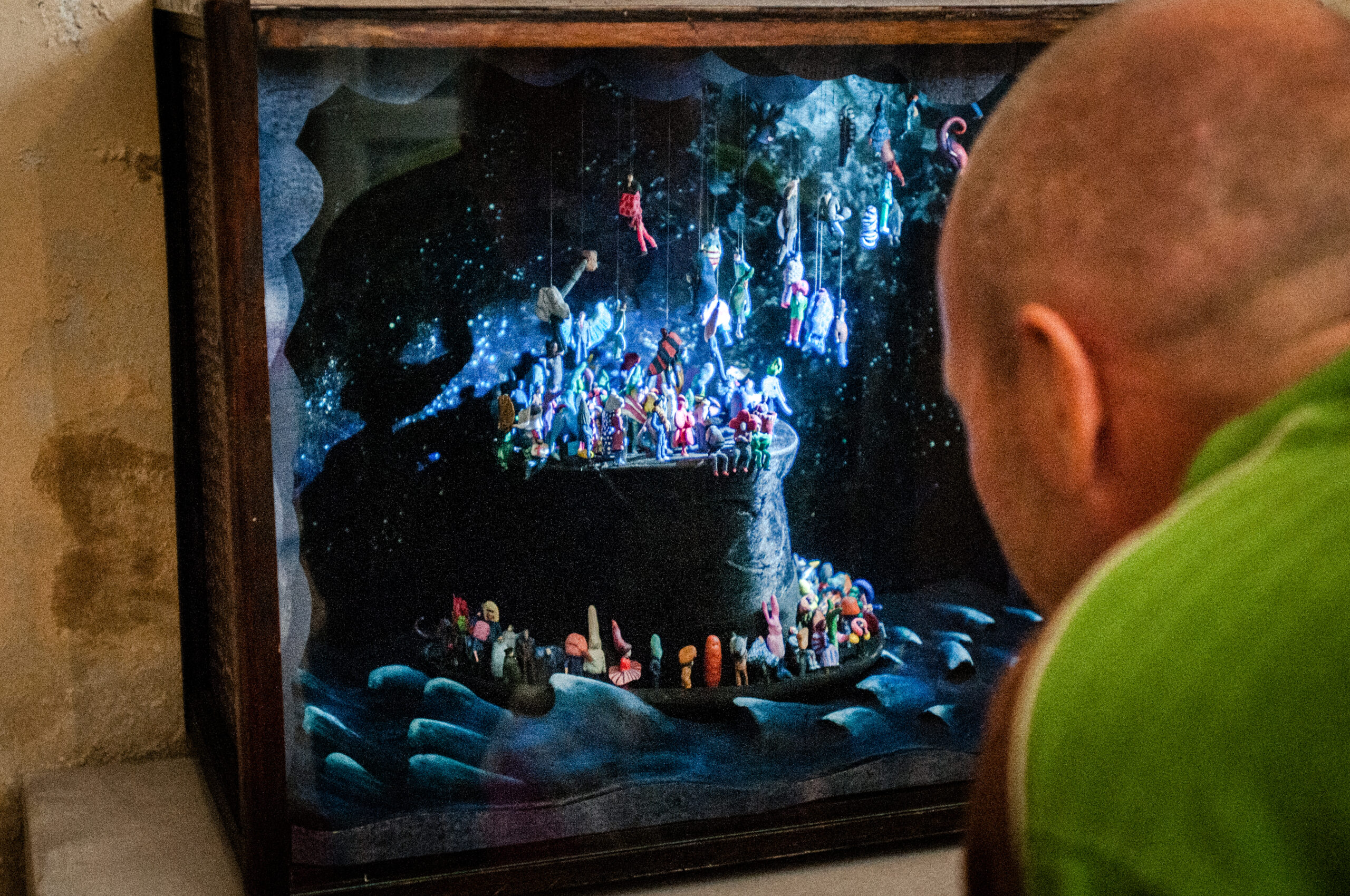 <! HIDE CONTENT ON MEC EVENT PAGE div class="mec-event-content"> <! /div>
Katarina has created a series of artworks based upon a collection of Portland diaries from the 18 th and 19 th centuries, combined with historical…
Katarina has created a series of artworks based upon a collection of Portland diaries from the 18th and 19th centuries, combined with historical accounts, museum artefacts, and investigations into specific sites across the Island where her artworks are embedded.
She has been particularly drawn to stories of Folklore, superstition and the practice of numerous singular customs that evolved due to the Island's virtual isolation up until the 1800's. Portland is a place where there are layered generations of identical names and the only way to distinguish one from the next is by their nicknames.
A wooden box containing a surreal, moonlit, scene illustrating some of Portland's legendary nicknames drifting out to sea on an old top hat.
St Georges Church
Wide Street
Portland
DT5 2JP
Map and Directions