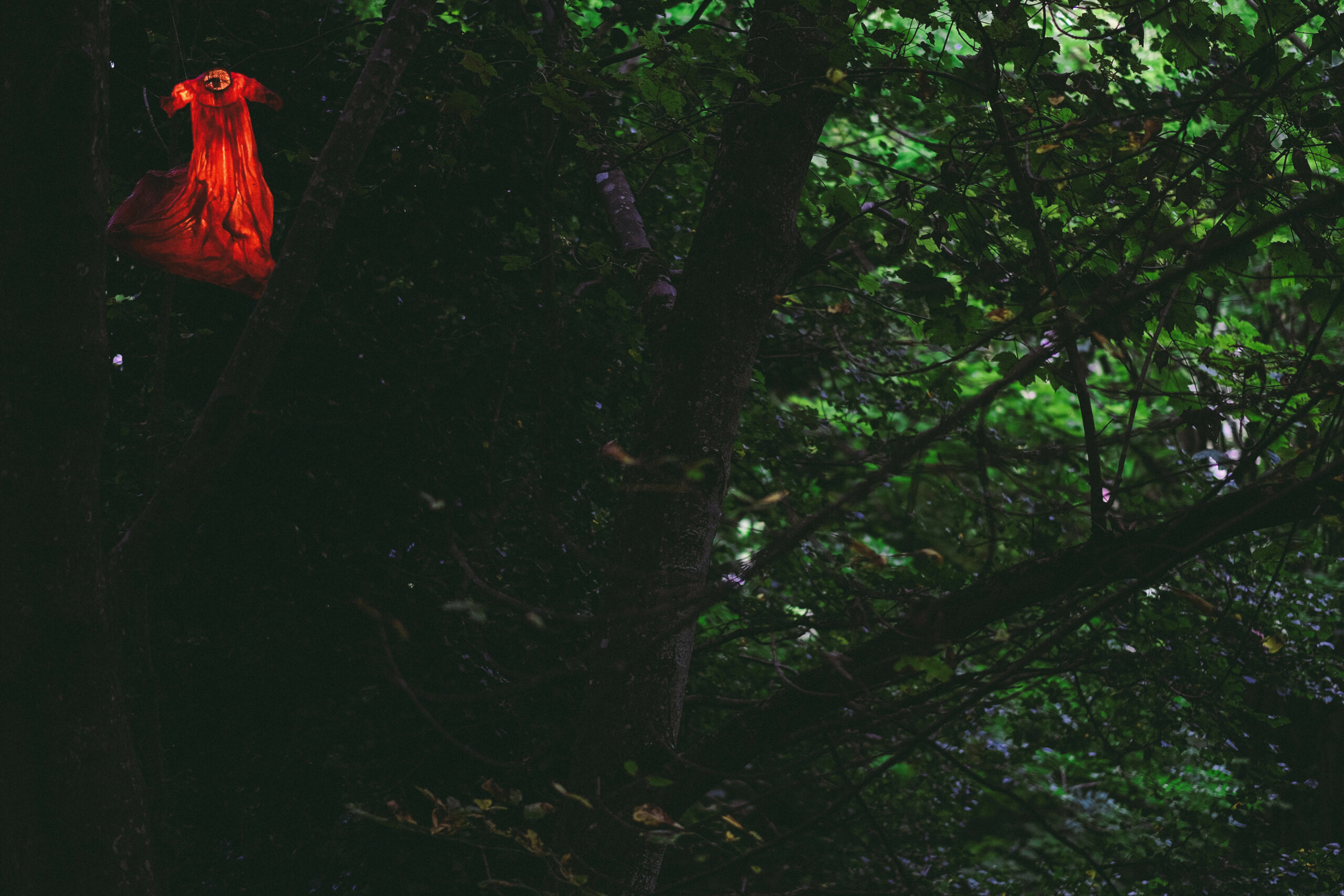 Strangers – Red Ghost
There is a rumour that high in the trees floats the small, red ghost of a child...lighting up at night. Keep your eyes open for 'ART' signs that…
There is a rumour that high in the trees floats the small, red ghost of a child…lighting up at night.
Keep your eyes open for 'ART' signs that will lead you to other artworks nearby.
Katarina has installed two other artworks around this area.
'Marrying the Land' and 'Whispering Tree'
Katarina's series of artworks are based upon a collection of Portland diaries from the 18th and 19th centuries, combined with historical accounts, museum artefacts, and investigations into specific sites across the island where her artworks are embedded.
"I am particularly drawn to the area around Church Ope Cove, towards East Weares. I like the wild, rugged landscape of the coastline and the feeling that St.Andrews could be holding some kind of ancient, sacred underground energy. I also like the idea that only a small part of the island's story still exists here, as it was likely a large landslide which carried much of the land away. It feels mysterious and remote and I have tried to reflect this in my pieces sited there."
St. Andrew's Ruin
Take the footpath from Pennsylvania Castle to St. Andrews Ruin.
DT5 1HZ
Additional location info
FREE