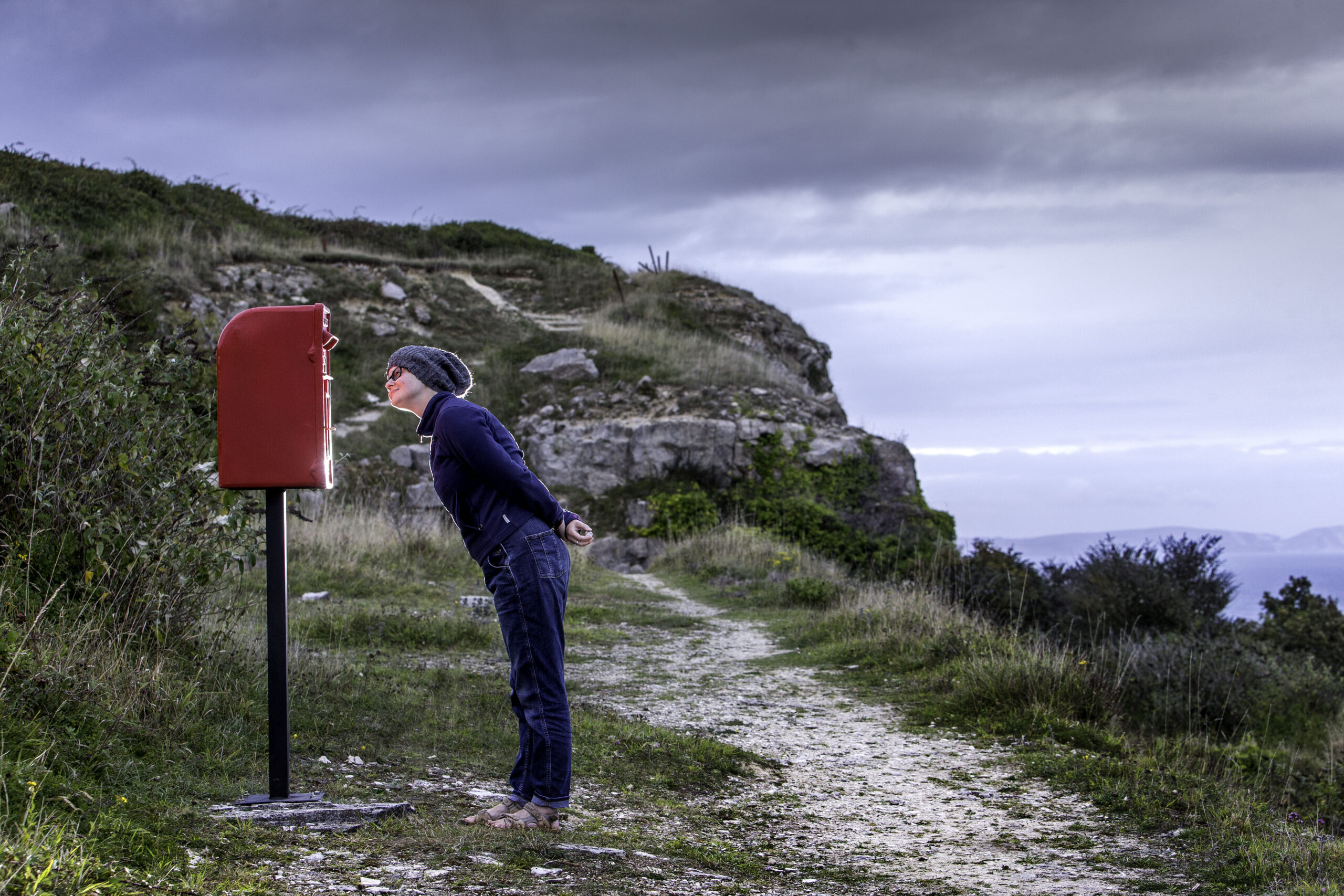 <! HIDE CONTENT ON MEC EVENT PAGE div class="mec-event-content"> <! /div>
Head North along the South West Coast Path for Marrying the Land: An unusually placed post box with a small golden key. Open it and find an illumina…
Head North along the South West Coast Path for Marrying the Land:
An unusually placed post box with a small golden key. Open it and find an illuminated world depicting an ancient custom of Portland, with a unique soundtrack by local singer David Staddon.
Follow the steps down to Church Ope Cove for Whispering Tree:
If you are still, you will hear the whispering stories of a lonely tree that likes to talk.
Keep your eyes open for 'ART' signs that will lead you to other artworks nearby.
Katarina has installed one other artwork around this area (Strangers – Red Ghost).
Katarina's series of artworks are based upon a collection of Portland diaries from the 18th and 19th centuries, combined with historical accounts, museum artefacts, and investigations into specific sites across the island where her artworks are embedded.
South West Coast Path
Take the path by Portland Museum DT5 1HS.
DT5 1HS
Map and Directions