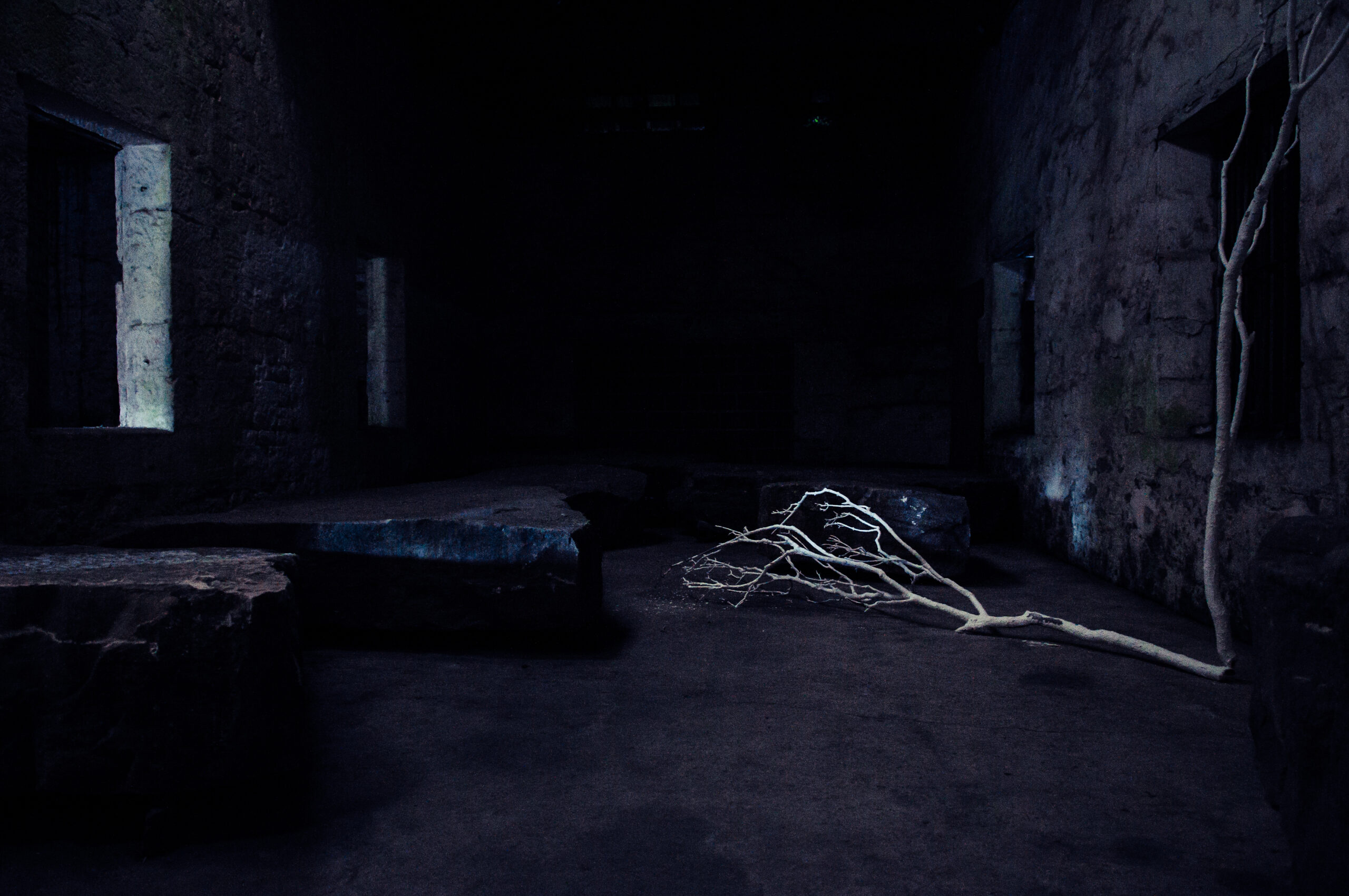 Lotte Scott's artwork explores place, time and material. Since 2013 her practice has focused on the peat moors of Somerset, examining the indexical nature of peat as a living archive of land and people.
<! HIDE CONTENT ON MEC EVENT PAGE div class="mec-event-content"> <! /div>
Creating site-specific drawings and sculptures using materials gathered from the Portland landscape
The Platform Bursary has been an exciting opportunity for Lotte to develop new work in response to the landscape of Portland.
After 7 years focusing on the peat moors of the Somerset Levels, Lotte has been exploring new materials and processes to create an installation piece for b-side Festival. Having created her own lime mortar using Portland stone, she will use this to coat a collection of tree branches felled at the Portland Stadium Bowl.
These sculptures will be exhibited in the Old Engine Shed, creating a temporary grove of ghostly, stone coated trees.
Access: 
This event is a visual experience and is accessible by wheelchair.
Thurs 09 Sept, Fri 10 Sept, Sat 11 Sept 11:00 – 18:00
Sun 12 Sept 11:00 – 16:00

The Old Engine Shed
Incline Road
Portland
DT5 1DB
Map and Directions