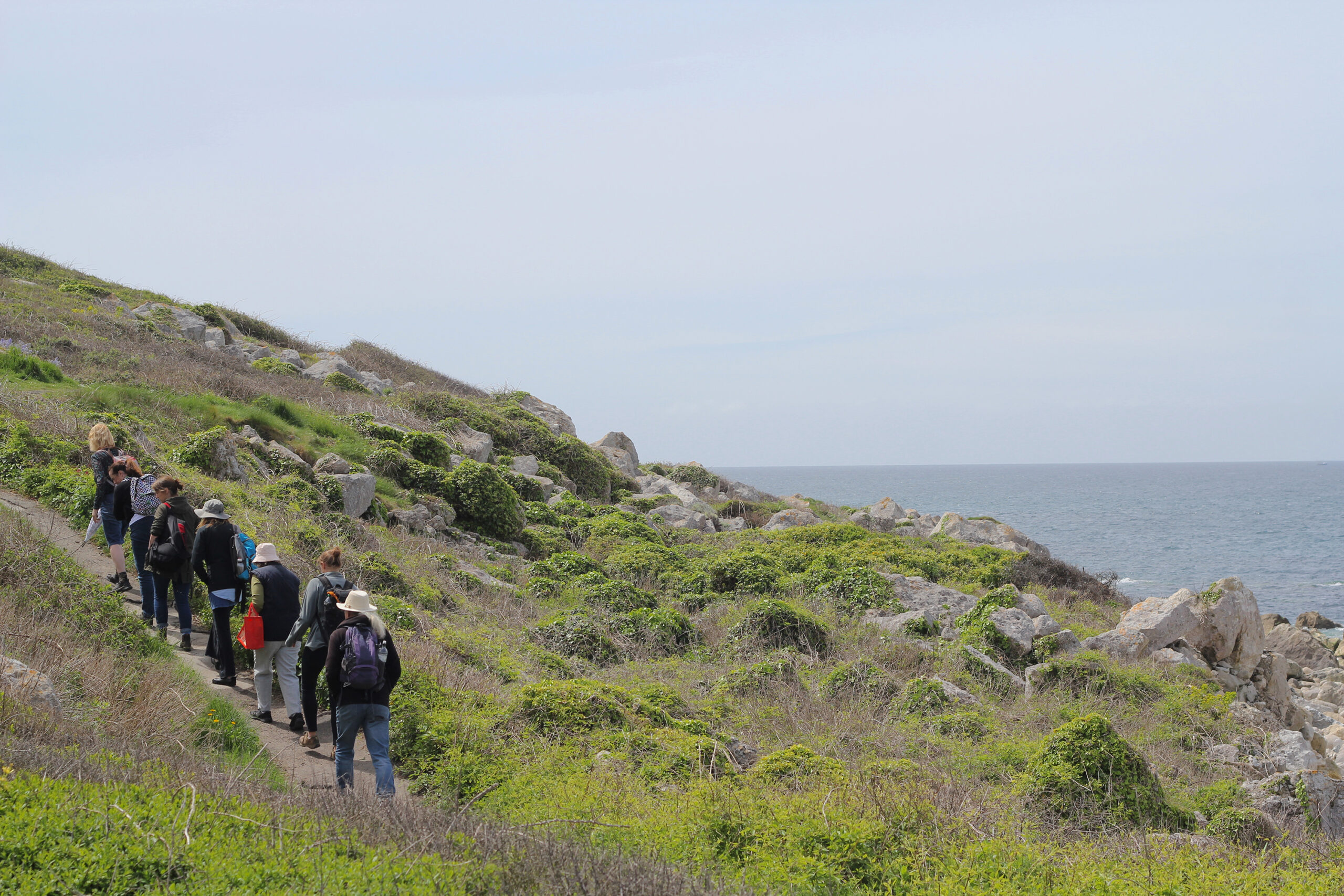 <! HIDE CONTENT ON MEC EVENT PAGE div class="mec-event-content"> <! /div>
Portland Pathways is a project to uncover histories of the pathways and rights of way on the Isle of Portland. The project is run by b-sid…
Portland Pathways is a project to uncover histories of the pathways and rights of way on the Isle of Portland. The project is run by b-side, with a grant from the Heritage Lottery Fund.
During the first phase of the project, in April and May 2018, a group of local residents have been looking into significant aspects of this history, with training and coordination by Bea Moyes. As well as conducting their own independent research, the group has also visited local archives and museums on Portland and in Dorchester, interviewed local residents, and joined a series of research walks across Portland, to explore this history. Their research will be collated into a research report, and made available at the Portland Heritage Trust Study Centre, the Portland Museum and the Dorset History Centre, for future researchers interested in this significant heritage.
This exhibition is a brief glimpse of some of the histories, unearthed by the Portland Pathways Research Group over this short six week research project. It includes photographs taken as part of our research walks, images collected from archives and publications, extracts of text about Portland's pathways, quotations from interviews, and a variety of other sources that have been consulted as part of the group's research. Much of this has been made possible by the kindness and generosity of the archivists, experts and local residents we've been able to consult as part of this project, whose help and knowledge we are hugely thankful for.
Following this first phase of research, the project's commissioned artist, Ania Bas, will be producing a series of performative works on a number of footpaths on Portland, in response to these histories, and encouraging people to explore Portland on foot, as part of the b-side festival in September.
Outpost
77 Fortuneswell
Isle of Portland
DT5 1LY
Map and Directions