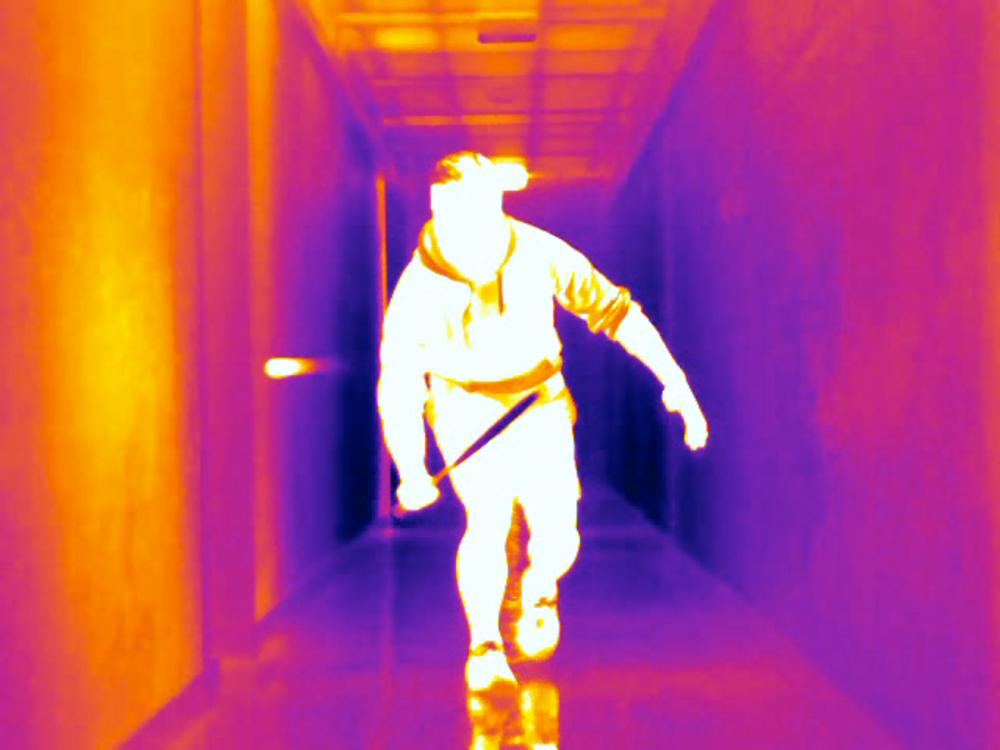 <! HIDE CONTENT ON MEC EVENT PAGE div class="mec-event-content"> <! /div>
Empty of prisoners for a few months whilst being converted from a prison to an immigration removal centre, artist Simon Ryder took this once-in-a…
Empty of prisoners for a few months whilst being converted from a prison to an immigration removal centre, artist Simon Ryder took this once-in-a-lifetime opportunity to explore the Verne – its architecture, past lives and future and its place within the isle of Portland – with a freedom and sense of play not normally possible.
Filming with heat-sensitive cameras, he tracked a team of squash players (a game that originated in 18th-century prisons) as they 'sounded out' the empty cells and courtyards, the ricochets and echoes of ball against wall building into an immersive portrait of confinement and release. Alongside this, and drawing upon archive footage from the 1960s of the prisoner-run Bird Rescue Centre, Simon looked beyond the walls at the Verne in the context of the island and its place as an important stopping-off point for migrating birds.
Guidance: To see Part 1 of Simon Ryder's installation head over to IRC The Verne South gate (near The High Angle Battery). Please note Part 1 of the installation is not accessible for those with limited mobility.
Jailhouse Cafe
IRC The Verne
Portland
DT5 1EQ
Map and Directions