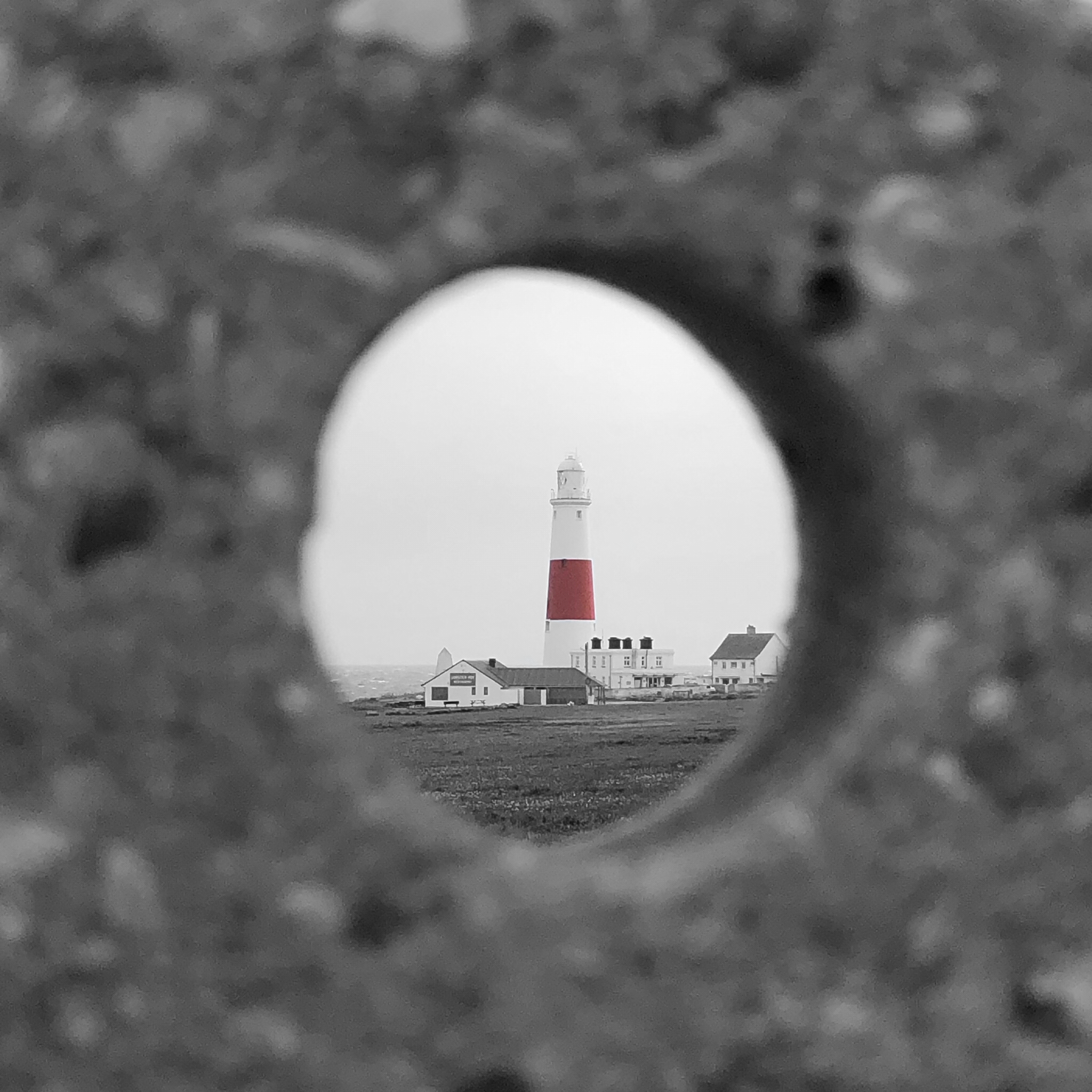 Living out at the Bill, I've taken a photo of the lighthouse for you, every single day of lockdown. Has lockdown been a grind? Left you sad, stressed, battered or weary?  These photos are for you. May you find hope shining quietly, steadfastly like a beacon. Like a lighthouse.
<! HIDE CONTENT ON MEC EVENT PAGE div class="mec-event-content"> <! /div>
The latest posters to go up are by Portland residents Chris Ford and Pam Du Val
During the lockdown, many people have been rekindling their love of making – baking, sewing, painting, drawing and crafting we want to celebrate and showcase this and make sure that everyone can still engage with b-side's creative programme despite the current closure of our project space and postponement of the Festival this year.
Outpost project space is on Fortuneswell High Street, Portland and has huge street-level windows – it makes the perfect safe social distancing exhibition space. Following an overwhelming response to our call out to Portland residents to show us their creativity, we have a fantastic visual archive of Portland Lockdown creative talent.
Chris has been making houses with driftwood from Chesil beach for around 2 years "Being retired I have time to spend on my hobby of working with local driftwood from Chesil beach.  I had some pieces leftover from a project which I thought I'd see if I could do something with. Very quickly a "Crooked House" emerged. It sold almost immediately. I tried to recreate it but it's pretty much impossible. I don't work to blueprints or drawings and don't even take many measurements; most of it is eye-balled, hence the name crooked houses."
Pam has been taking photos of Portland Bill every day during the lockdown, charting this unusual time in her life with the constant of the lighthouse.
Take a look at all the wonderful artwork created by Portland artists and residents for Lockdown Exhibitions so far HERE
Outpost
77 Fortuneswell
Portland
DT5 1LY
Map and Directions