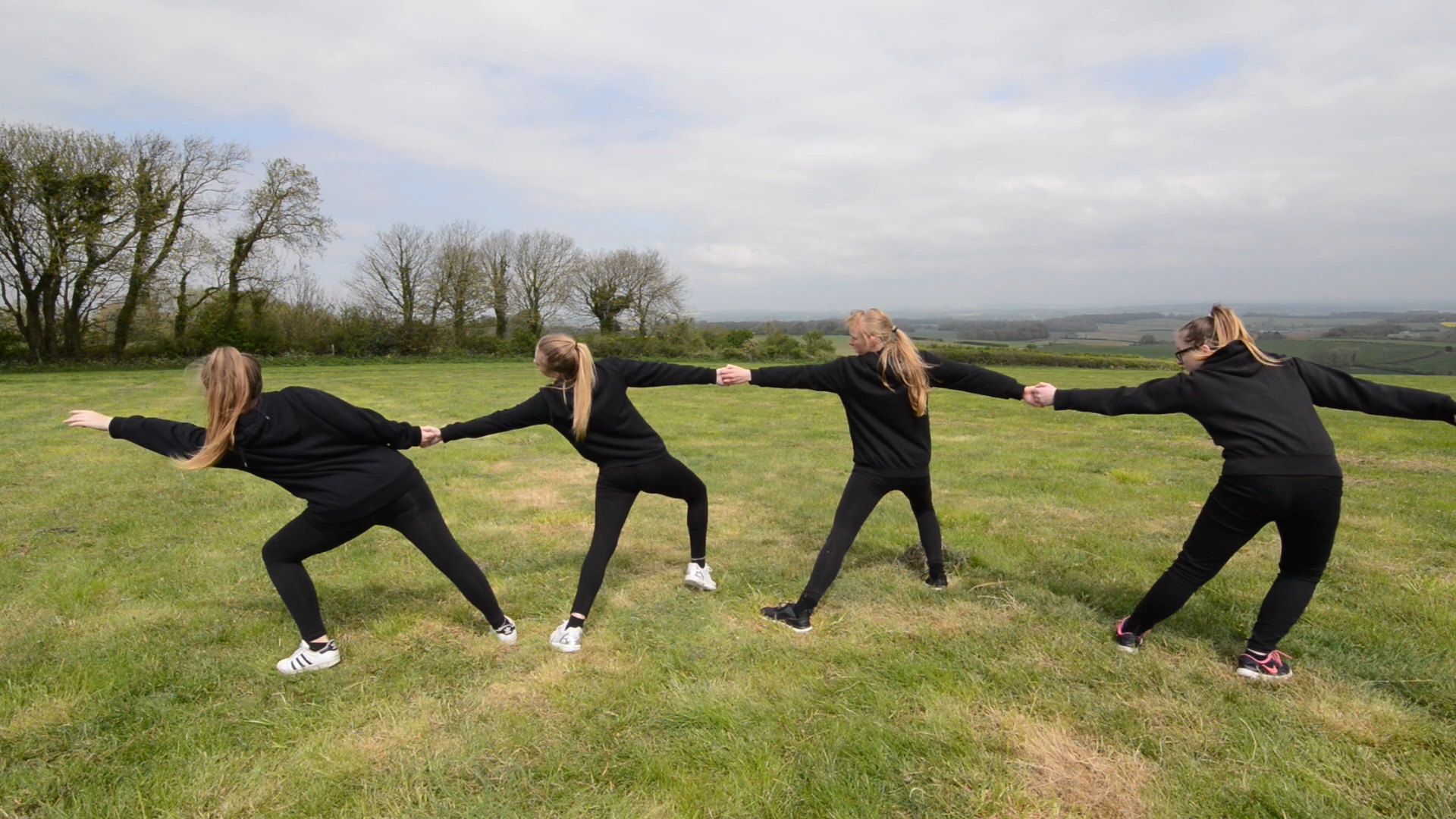 <! HIDE CONTENT ON MEC EVENT PAGE div class="mec-event-content"> <! /div>
Working alongside the Artist Director of Landance (Ella Huhne) & the Youth Programme Co-ordinator of b-side (Molly Scarborough) the 10 dance…
Working alongside the Artist Director of
Landance
 (Ella Huhne) & the Youth Programme Co-ordinator of b-side (Molly Scarborough) the 10 dance students explored their relationship to the landscape through movement. Inspired by the geology and history of the Neolithic and Bronze age barrows on the
South Dorset Ridgeway
they developed their own performance for film.
Working alongside Molly the students decided how to edit the video footage and how to exhibit it also. The footage within this installation was shot by
Richard Tomlinson
.
Many thanks to Steve Wallis, Senior Archaeologist from Dorset County Council, for introducing the students to the South Dorset Ridgeway and giving them some insight into what life would've been like all those years ago.
We'd also like to thank Fran Randell (PE & Dance Specialist at IPACA) for her support throughout the process of this project.
Watch Mound Movements
Mound Movements performers:
Chantal Allen
Eloise Claire Bacon
Cydnee Butcher
Keisha Gallichan
Tierney-Rose Poppy Mars
Beth Paton
Nathan Russell
Holly Thomas
Rosie Wadley
Courtney Wilson​
Outpost
77 Fortuneswell
Portland
DT5 1LY
Map and Directions