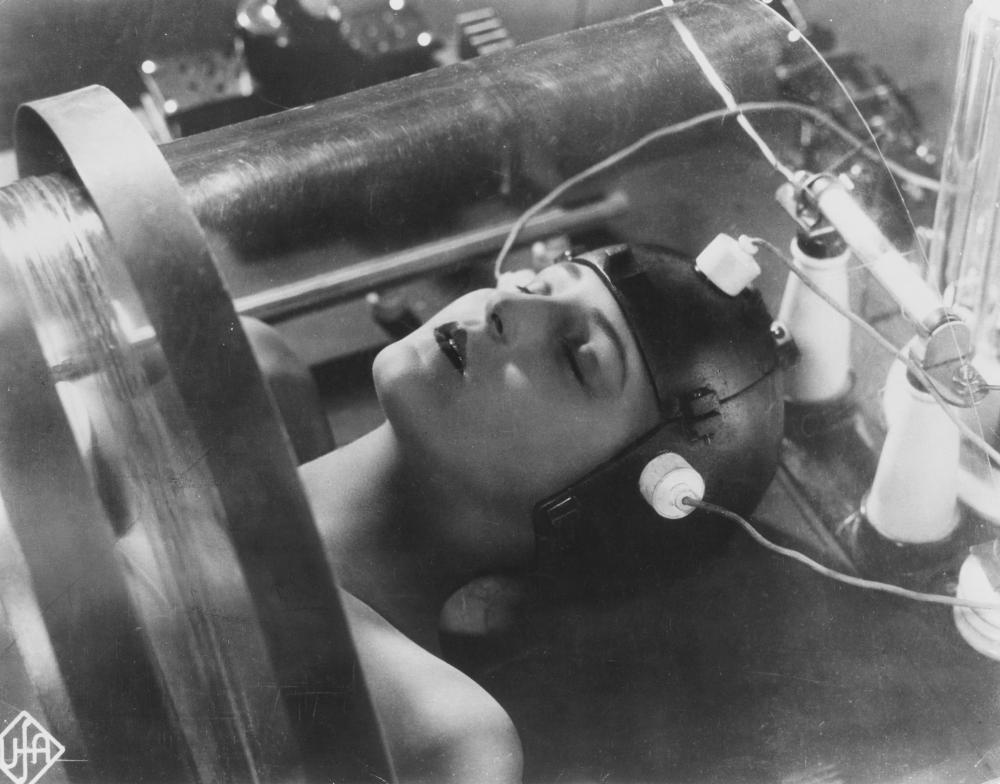 <! HIDE CONTENT ON MEC EVENT PAGE div class="mec-event-content"> <! /div>
Continuing b-side's pop up cinema experiences wth a twist - this year we have teamed up with The Penn to create a unique opportunity to see Fritz L…
Continuing b-side's pop up cinema experiences wth a twist – this year we have teamed up with The Penn to create a unique opportunity to see Fritz Lang's 1927 sci-fi epic and silent film classic. An outdoor screening in the beautiful grounds of Pennsylvania Castle overlooking the sea, accompanied by a new soundtrack created especially for this one very special screening, played and mixed live.
 Metropolis is set in a futuristic urban dystopia and follows the attempts of Freer, the wealthy son of the city's ruler, and Maria, a poor worker, to overcome the vast gulf separating the classes of their city. The art direction draws influence from Bauhaus, Cubist and Futurist design.
"1927 was an amazing year. European and American composers like Bartok and Rudyard had absorbed the post-war trauma and were producing forward-looking, challenging new music. At exactly the same time "Showboat" was released on Broadway, swing at the Cotton Club was in its infancy and Ellington composed 'East St Toodle-oo'.
These historic pieces will be in our 'palette' of music to improvise with, along with German industrial-strength techno, 1980's electronica, and a whole host of things usually filed under 'miscellany'. Expect original songs, sound effects, things played at the wrong speed and one or two set pieces, the result will swing between dystopian robotic nightmare and tender human love that mirrors the film."
Dress 1920's Futuristic – if you feel like it – bring some friends and prepare yourself for an immersive evening of film, music and landscape.
This is a night time outdoor event so please dress warmly, bring your own folding chair or picnic blanket. Food and bar available.
This event is supported by Pennsylvania Castle Estate
Pennsylvania Castle
Pennsylvania Road
Portland
DT5 1HZ
Map and Directions