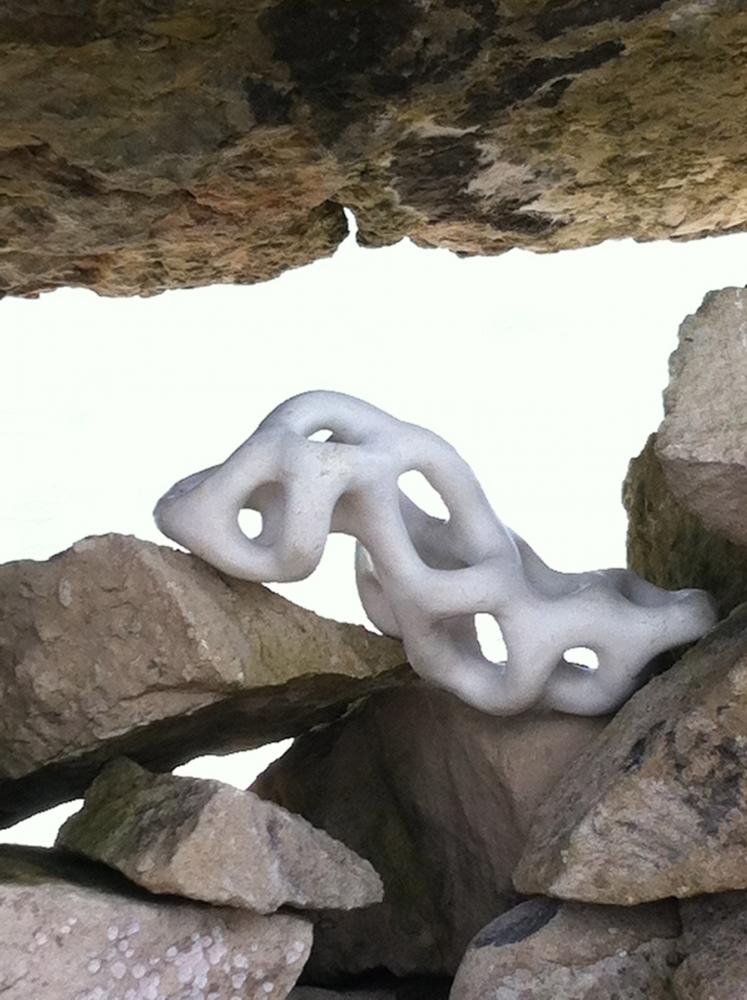 near the stone gun emplacement, East Weares
East Weares (follow signs from Church Ope viewing platform, near Rufus Castle towards East Weares)
Portland
DT5 1JA
<! HIDE CONTENT ON MEC EVENT PAGE div class="mec-event-content"> <! /div>
Isla makes intriguing structures that are contemplative and deliberately ambiguous. Concerned with the internal architecture of things they focus on the patterns of gro…
Isla makes intriguing structures that are contemplative and deliberately ambiguous. Concerned with the internal architecture of things they focus on the patterns of growth and transformation inherent to all natural phenomena – from micro-organisms to the larger scale geology of the landscape.
Isla's work is about contrast and contradiction, control and lack of, the natural and the man-made, scientific accuracy and artistic opacity. Part object, part imagination the work explores the relative proportions of solid mass and open space within the made object. Creating voids within the pieces, which are as visually significant as the dense networks which surround them.
The walk to Isla's work on the East Weares will take through some of the most breath taking and unique rocky landscape created through landslips and quarrying.
Guidance: Isla's work is situated near the old stone fisherman's hut at Durdle Pier on the east side of the island.  Follow the signs from Church Ope viewing platform, near Rufus Castle. The walk takes 25 mins along a rough and winding path. The site is not accessible to those with limited mobility.  We recommend wearing suitable footwear.
near the stone gun emplacement, East Weares
East Weares (follow signs from Church Ope viewing platform, near Rufus Castle towards East Weares)
Portland
DT5 1JA
Map and Directions