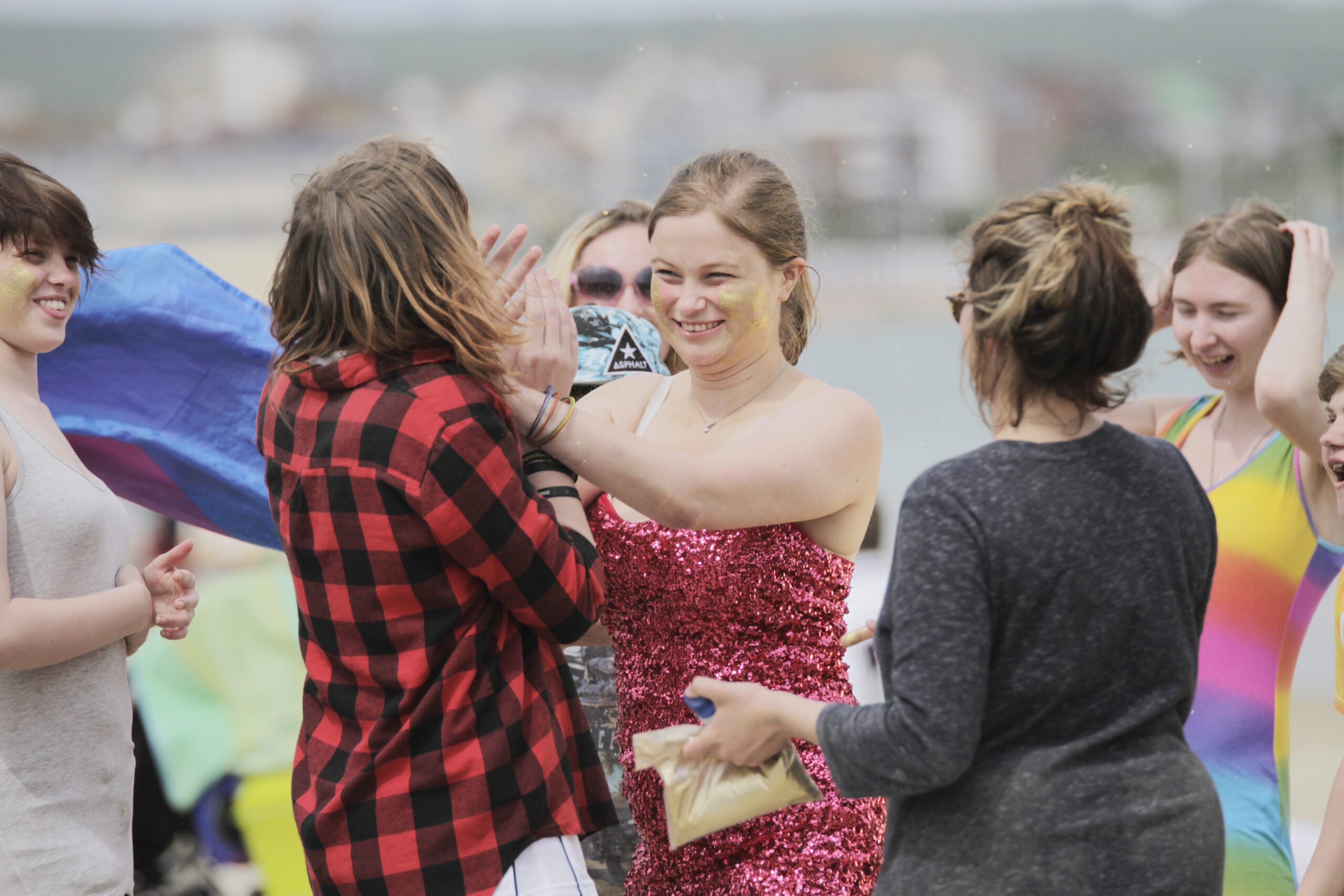 <! HIDE CONTENT ON MEC EVENT PAGE div class="mec-event-content"> <! /div>
You are invited to the very first screening of Into Dust - a project created and commissioned by b-side to tackle phobic behaviour, social isolation
You are invited to the very first screening of 'Into Dust' – a project created and commissioned by b-side to tackle phobic behaviour, social isolation and raise awareness of LBGT issues both locally and nationally.
We commissioned professional song writers (Brontë Shande & Rosina Buck of Circe's Diner) to work with members of Space Youth Project (Weymouth) to write their very own song. After this members of Space Youth Project recorded their song professionally at Blue Line Studios in Bournemouth.
Following the song writing and recording we then commissioned DYSPLA (who were selected by members of Space Youth Project) to shoot a professional film to go alongside the song.
This film & song, known as 'Into Dust', is what we will be screening as part of Bourne Free on Saturday 1st July at 3pm at the Russell-Cotes Museum.
As part of this event we will be hosting a short panel discussion where we will be joined by members of the LGBT community and local LGBT organisations to discuss the current issues we are facing and how we can work together to tackle them.
Join us at the Russell-Cotes museum to watch the outcomes of this inclusive project and discuss the LGBT issues of today.
You can watch the video below…
Russell-Cotes Art Gallery & Museum
East Cliff Promenade
Bournemouth
BH1 3AA
Map and Directions