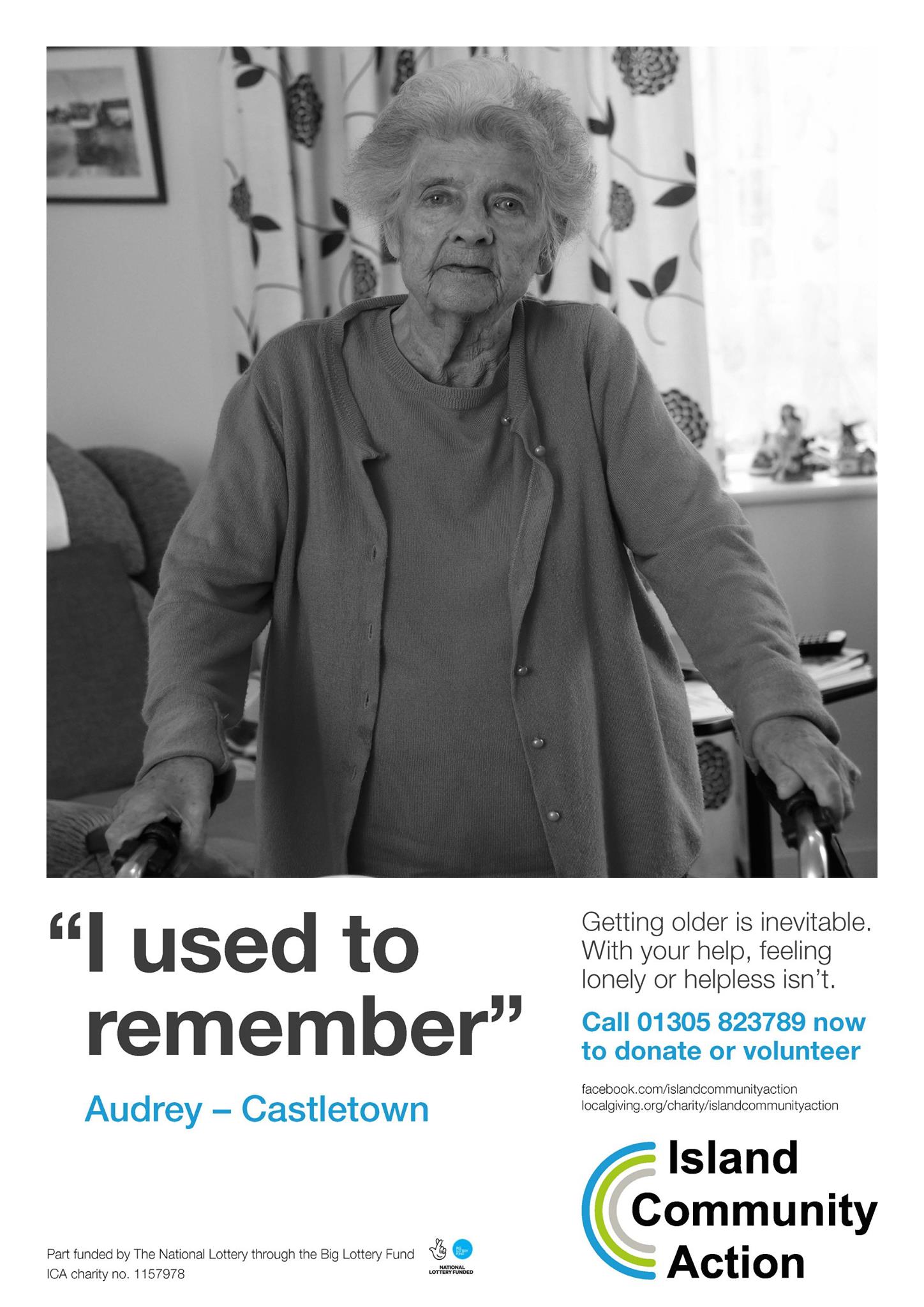 <! HIDE CONTENT ON MEC EVENT PAGE div class="mec-event-content"> <! /div>
GETTING OLDER IS INEVITABLE. WITH YOUR HELP, FEELING LONELY OR HELPLESS ISN'T. Island Community Action are running a campaign called 'I USE…
GETTING OLDER IS INEVITABLE. WITH YOUR HELP, FEELING LONELY OR HELPLESS ISN'T.
Island Community Action are running a campaign called 'I USED TO BE' to highlight issues older people are impacted by, like isolation, loneliness, deprivation and poor mental and physical health. During this campaign Island Community Action (ICA) would like to introduce you to a few of their fantastic older residents. Like the other 7,000+ older people living locally across Portland and Wyke Regis, each of these individuals has an amazing life story, jam packed with triumphs, sadness, love and laughter.
10 older people, 1 from each of the 8 villages on Portland and a couple from Wyke Regis, have agreed to have their photos taken for the campaign with each of them choosing a slogan starting with, "I used to…..". The pictures were taken by local photographer John Gurd and will now be presented as large scale posters in the windows of Outpost with design work by Kim Wilcocks and the help of London Based Graphic Design agency 'Red House'.
To find out how you could help our local elderly community and ICA please click here.
Outpost
77 Fortuneswell
Isle of Portland
DT5 1LY
Map and Directions