Send us your poems!
The landscape has always inspired poets, such an awe-inspiring landscape as the Isle of Portland, must have been the source of inspiration for many poems and poets, including our very own Skylark Durlston.
b-side festival 2023 is celebrating This Land, the limestone Isle of Portland that is our home, in all its splendid, fragile beauty.
Here's your chance to get your words out on the street – quite literally!
Send us your short-form poems about Portland. Use the Haiku formula if that's helpful (3-line poem in a 5,7,5 syllable format) or a short poem with max 5 lines of text.
We will select 4 poems, print them up large and tour them around Portland on our special festival Ad Bikes, sharing your poetry with festival visitors, unsuspecting walkers, shoppers, playground users, cafe and pub dwellers…in fact anyone out and about on Portland.
Here's how you can take part:
Write a short poem inspired by Portland (max 5 lines of text, bear in mind your poem will be printed up large and needs to fit on our banners – see picture)
Send your poem to sandy@b-side.org.uk by 18 August 2023
Email subject line: POETRY ENTRY
If selected your poem will be seen by 1000's of people this September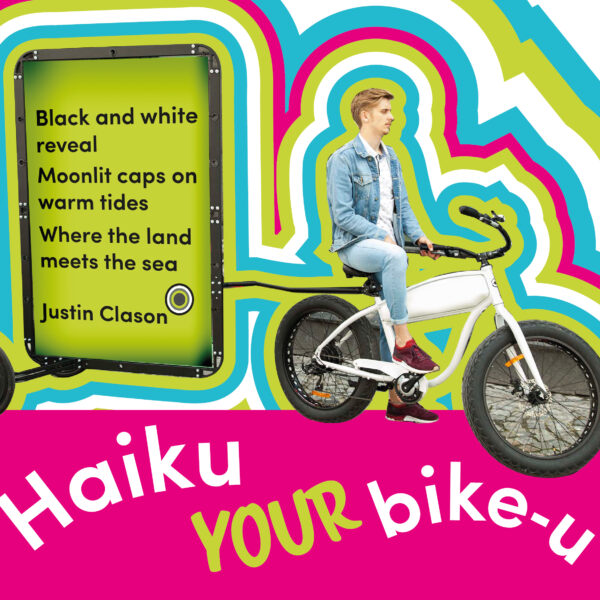 Made possible with support from Print Team, Portland.