About Into Dust
Into Dust is an original song and music video commissioned by b-side.
Into Dust aims to tackle the stigma, social isolation and phobic behaviour around and towards our LGBT community (both locally and internationally).
By working alongside our local young LGBT community (Space Youth Project) we have created a music video that highlights current LGBT issues.
The objective of this music video is to both stimulate discussions around current LGBT issues as well as tackling some of them head on. We want to raise awareness to ongoing and unchallenged phobic behaviours and the mental health issues that arise when individuals are socially isolated.
Watch Into Dust on Youtube | Watch Into Dust on Vimeo
---
The Making of Into Dust
Following on from hosting Shame Chorus (an uplifting music project about shame and sexuality) during b-side Festival 2016 we were motivated to create our own project that tackled and discussed current LGBT issues for our local young community.
We realised a lot of the issues sung about in Shame Chorus stemmed from members' childhoods, from not being accepted and from being bullied at school. And after visits to local LGBT community groups we realised that the LGBT community, particularly our local LGBT community, were still feeling social isolated and experiencing the same issues members of the London Gay Men's Chorus had when they were young.
From this we began working closely with members of Space Youth Project (Weymouth) and began working towards creating our own short creative film that soon transformed into a song and music video!
---
The Song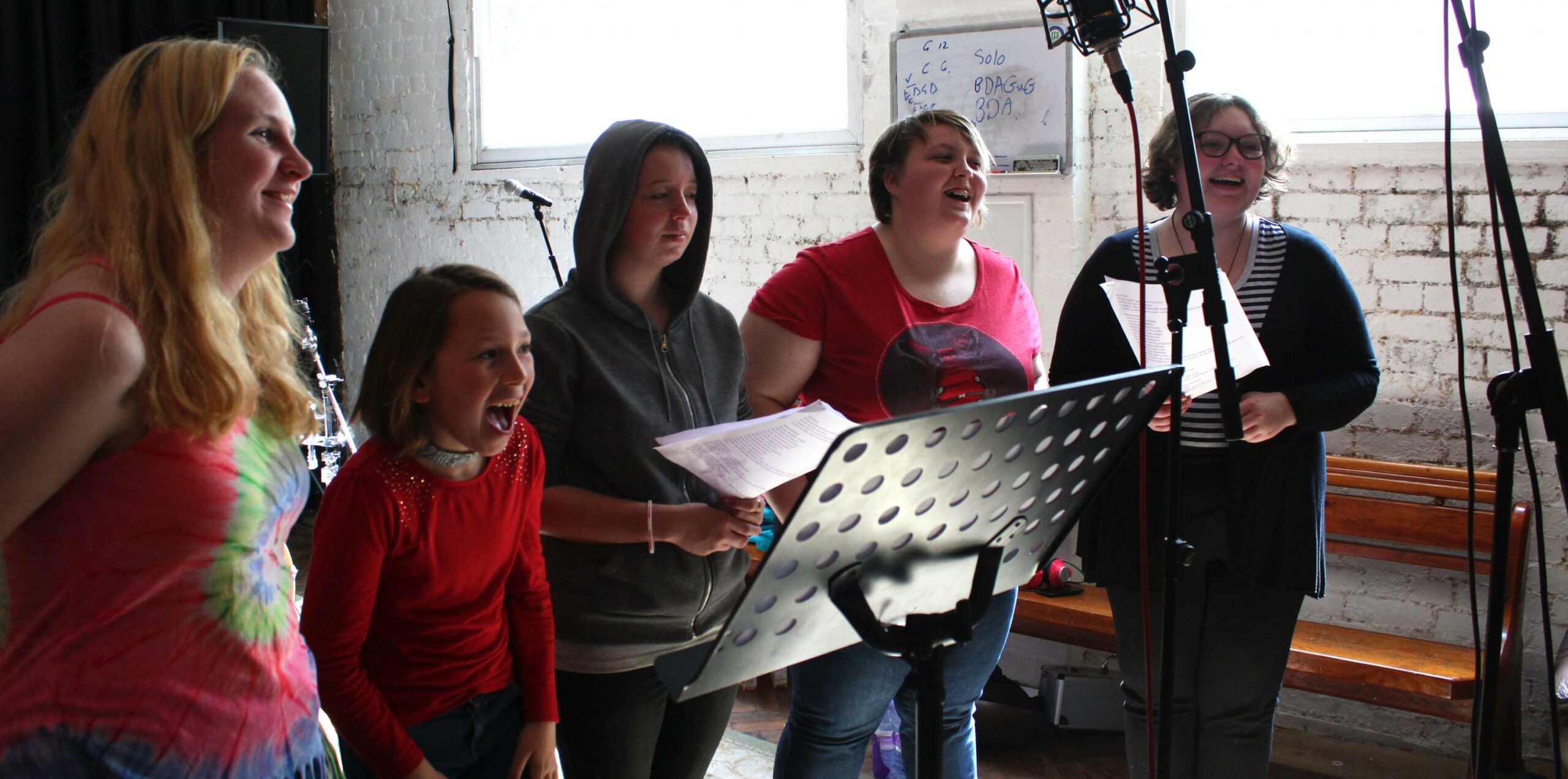 In February 2017 members of Space Youth Project began working on, writing and composing their own song alongside professional songwriters Brontë Shande & Rosina Buck (of Circe's Diner). The group discussed icons, music taste, target audience, the aims and objectives of the song, the point they wanted to get across and a range of LGBT issues they want to bring to the forefront of people's minds.
After workshopping song ideas and content, Brontë & Rosina went away and created a demo of the song. In April 2017 members of Space Youth Project rehearsed and recorded their very own song in recording studio in Bournemouth (Blue Line Studios).
---
The Film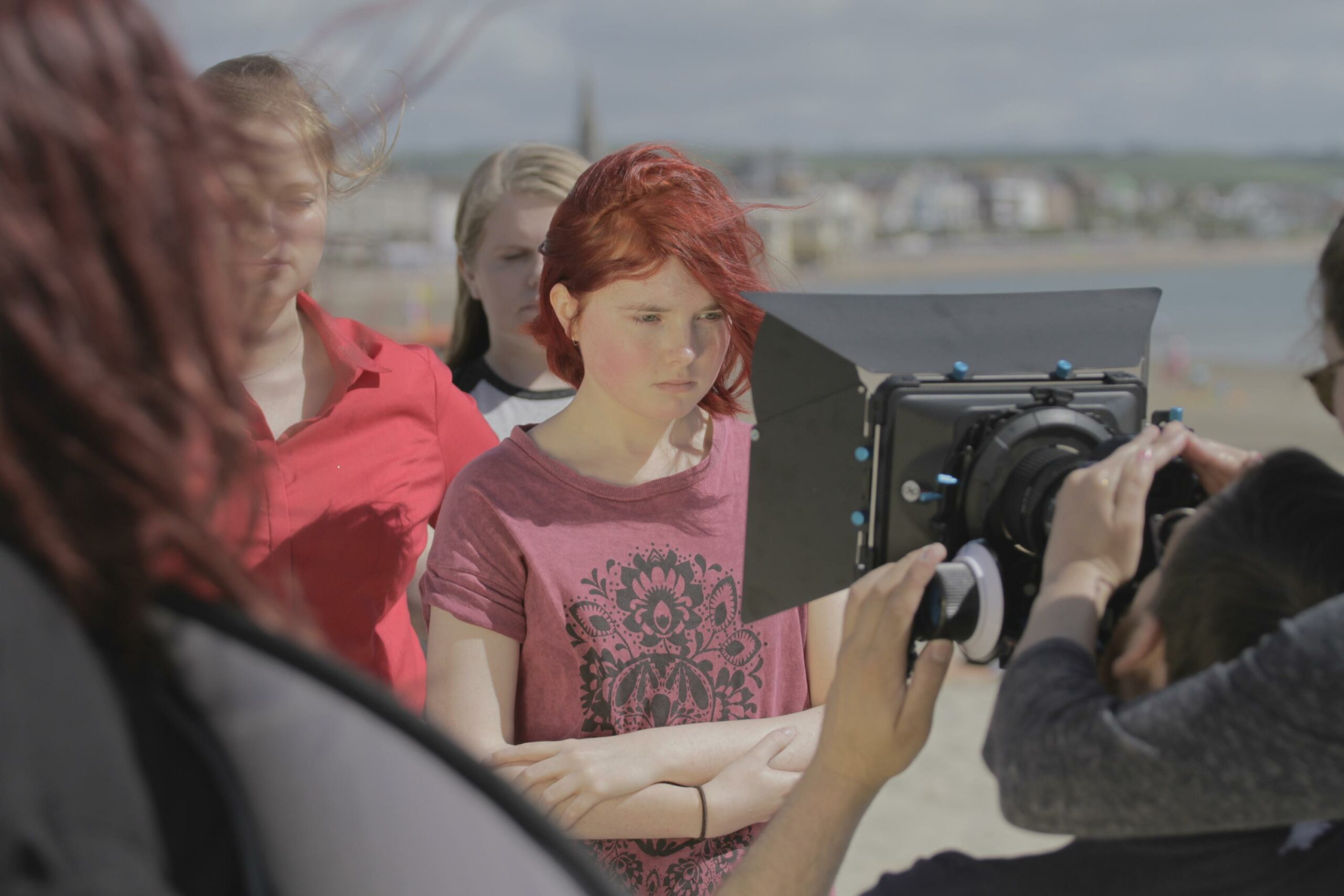 In February 2017, 3 members of Space Youth Project worked alongside b-side team member, Molly, to write the film makers commission brief. The group laid out some ground rules around what style of film they'd like and what they'd like the commission to include. For example, the group asked for at least 2 meetings before any film making preparations took place. They also asked for the film makers to run a workshop around film making.
In April 2017 members of Space Youth Project selected our film makers: DYSPLA.
Inbetween April 2017 – June 2017 members of Space Youth Project in Weymouth, Dorchester, Bournemouth & Poole all took part in the story board process.
Each group had the chance to feedback and input new ideas to DYSPLA and the current storyboard – questioning content and submitting phobic slurs they all agreed needed to feature in the music video.
And finally in June 2017 the film making took place on Weymouth beach including 14 members of Space Youth Project from all over Dorset.
---
What Next?
We plan to take 'Into Dust' into local schools, colleges and Sixth Forms to open a discussion and raise awareness around current LGBT issues, phobic behaviours and social isolation.
In July 2017 we premiered Into Dust at Russell-Cotes as part of Bourne Free. In October 2017 we screened it at the Prejudice Free Dorset conference and in December 2018 we were shortlisted for the Winter Pride Awards in London.
If you'd like to get in touch about the project please email: molly@b-side.org.uk
---
Into Dust Credits
Music produced by: Adam Coombs, Brontë Shande & Rosina Buck
Lyrics by: Rosina Buck (Inspired by members of Space Youth Project)
Singers: Abby Colebrooke, Caina-Rae Crawford, Elena Pritchard, Katie Ingram-King, Libby Mason, Ronnie Barr, Rhyanna Hailstone & Summer Sunlight.
Film directed by: bielecki&bielecka
Film produced by: DYSPLA
Actors / dancers: Abby Colebrooke, Alex Brett, Alexa Mason, Cara Little, Jaxon Russ, Kathryn Maria Flint, Katie Ingram-King, Kyrin Williams, Lucy Smith, Rhyanna Hailstone, Ronnie Barr, Sherridan Burgess & Summer Sunlight.
Kissing couple: Georgia James & Carli James
Golden girl: AVB
Production assistant: Alex Beighton
Runners: Emma Allen & Kathryn Marie Flint
Commissioned by: b-side CIC
Funded by: Big Lottery Fund, Dorset County Council, Poole Borough Council
Special thanks to Space Youth Project.